Free Invoice Templates
Free invoice templates for UK business owners & sole traders in Excel, Word & PDF – with or without VAT. Looking for more? Zervant invoicing software is feature-packed and makes invoicing faster, more secure and easier to manage.
Choose A Design & Download
These UK invoice templates are professionally designed, with a number of different designs to suit your brand. For a better invoicing solution, try out our online invoice generator or check out the Zervant plans for an invoicing and billing tool that grows with your business. You can even use Zervant for free!
Invoice Templates With VAT
Simple Template
Get This Template With Zervant
---
Invoice Templates Without VAT
Simple Template
Get this template with Zervant
---
How To Use These Templates
Download your favourite printable invoice template in a file format you can edit. When you open the file, replace the sample data – include basic payment terms and instructions. Finally, export the invoice as a PDF and send it to your client via email.
We've written a guide on writing the subject line and body of the invoice email in order to get paid faster – we've even included an invoice email template to get you started.
Have a look at this video to learn how to customise and edit an Excel invoice template.
---
What Goes On An Invoice?
The sample invoice template on the right contains all the key elements required on a UK invoice.
Our Word and PDF templates require you to manually calculate and input the correct figures but the Excel invoice template uses formulas to calculate due date, totals and VAT.
For further guidance, see our article on how to write an invoice and, if none of these templates match your brand, check out our guide on how to create a professional invoice template.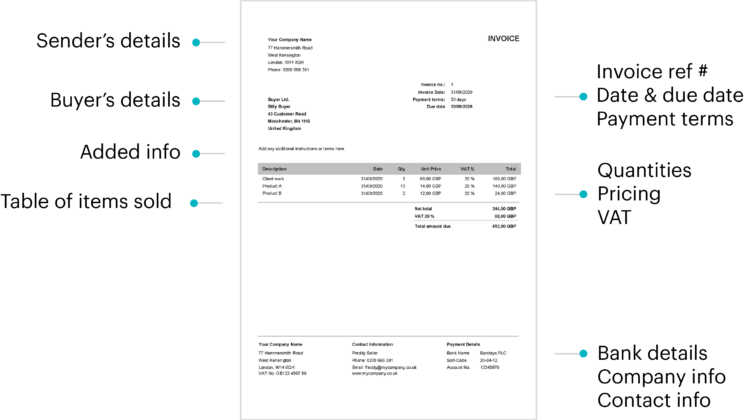 ---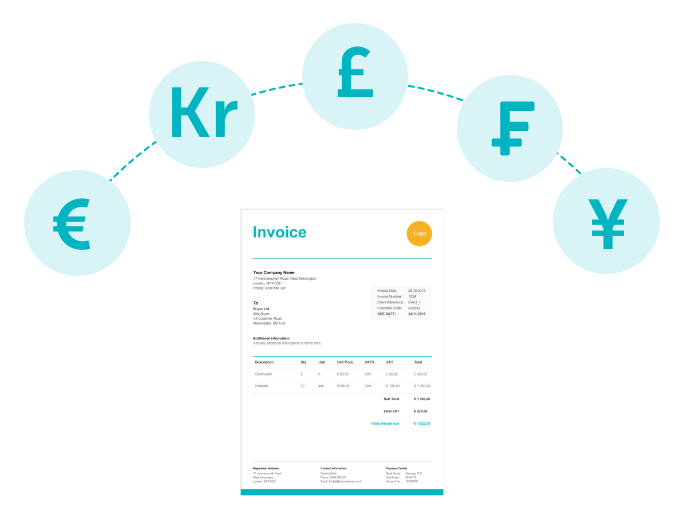 Choosing The Right Template
These invoice templates are suitable for freelance work, for sole traders and for larger vat registered companies – just check whether you're downloading a VAT invoice or a non-VAT invoice.
Note, on this page you'll find UK invoice templates, but you can easily edit the cells to invoice in any currency if required. Alternatively, select a different language from the top menu to download invoice templates in another language.
---
The Invoicing Process
The invoicing process should be secure, professional and get you paid for your work as quickly as possible. The process usually starts with sending your client an estimate. When work is complete, send your client an invoice requesting payment.
With Zervant you can send and manage estimates within the app – with Premium, these estimates can then be converted into invoices automatically when accepted by your customer.
With a Zervant account you can connect directly to Stripe – so when your customer receives your invoice, they can pay you directly with a credit or debit card. Otherwise, you can input payment instructions in the additional information section of each invoice template.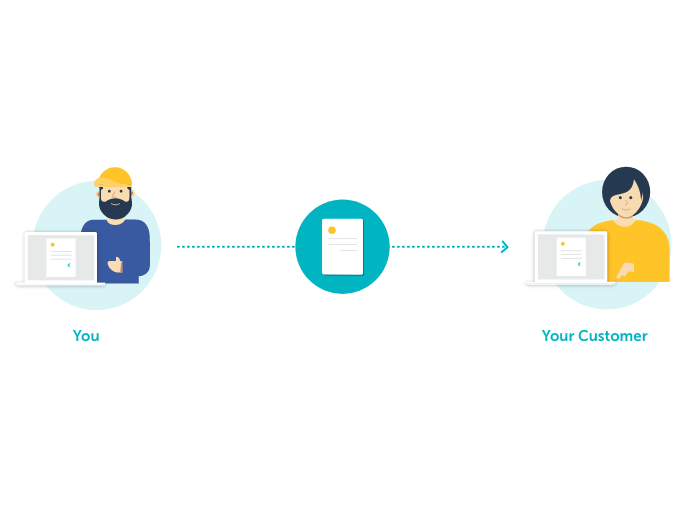 ---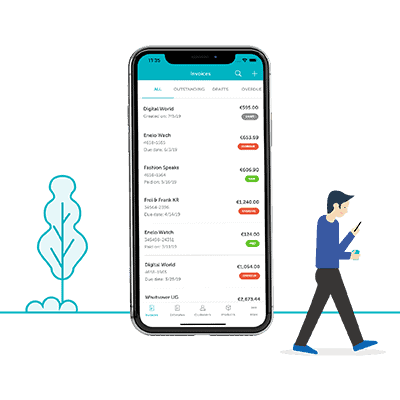 Invoicing Anywhere
Invoice anywhere with the Zervant mobile app, on iOS & Android. It's free to download and takes no time at all to create an account. Don't put off the admin, invoice on the job and stay on top of your finances.
---
More Templates & Tools On Our Blog
Whether you're looking to learn more about invoicing and accounting or looking for simple advice like how to deal with late payments, we've got you covered. On the Zervant blog you can read our insights on running a small business and utilize some of the free invoicing and accounting tools – take this free estimate template for example.

Invoice Faster With A Free Account
Save customers and products to a secure cloud database and when you create a new invoice, all it takes is a few clicks. On the Zervant dashboard you can also see graphical displays of your monthly figures and quickly check if you have any invoices overdue.