Send Quotes & Estimates for Free
Create and send professional quotes and estimates online. Convert your quotes to invoices and start winning more customers with Zervant – invoice and estimate software built for small businesses.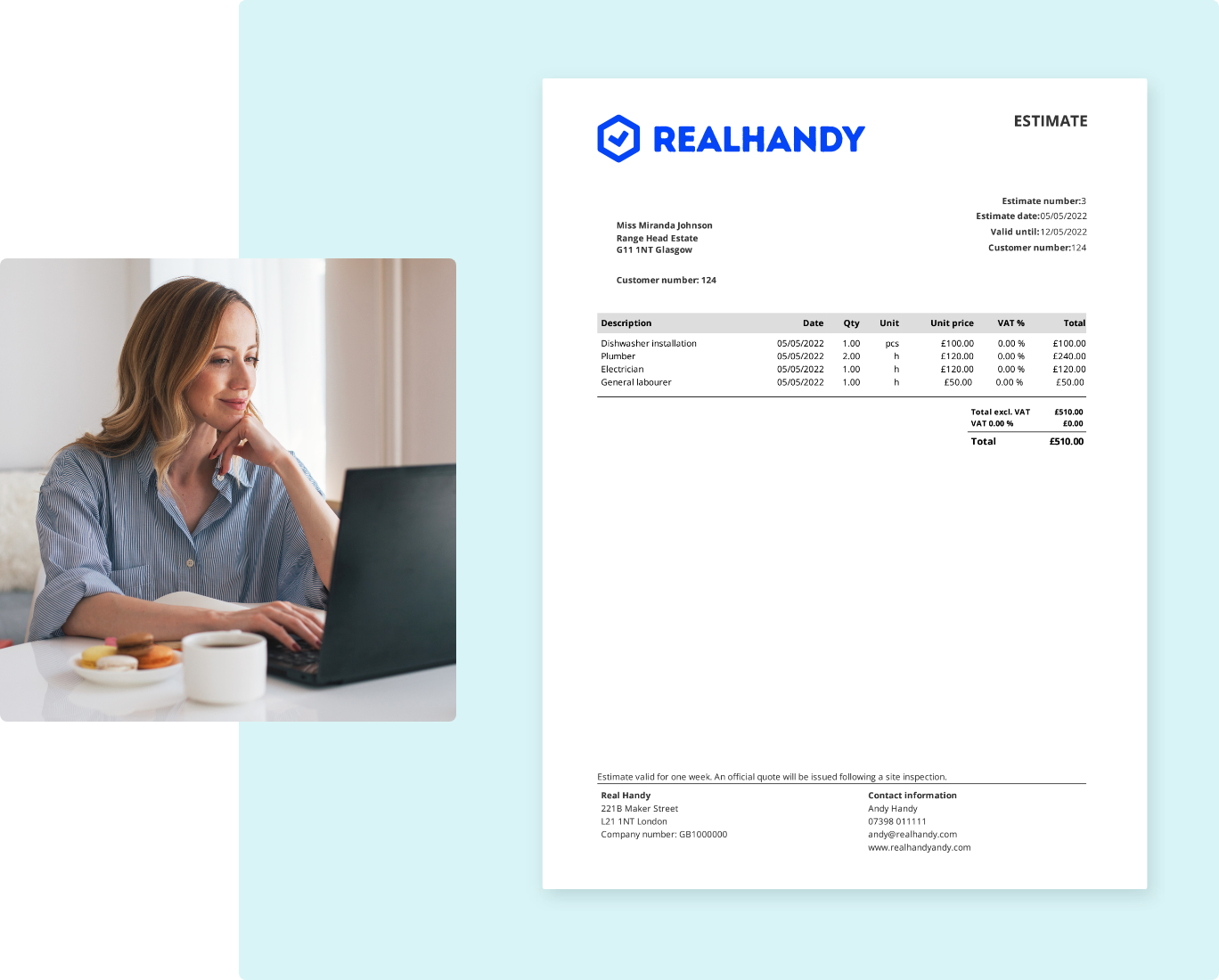 ---
---
Manage quotes & estimates with ease
Zervant enables you to create quotes and estimates quickly with simple controls. Our clean, professional estimate template will wow your customers every time. Send quotes and estimates directly to your customers from the Zervant dashboard or from our mobile app.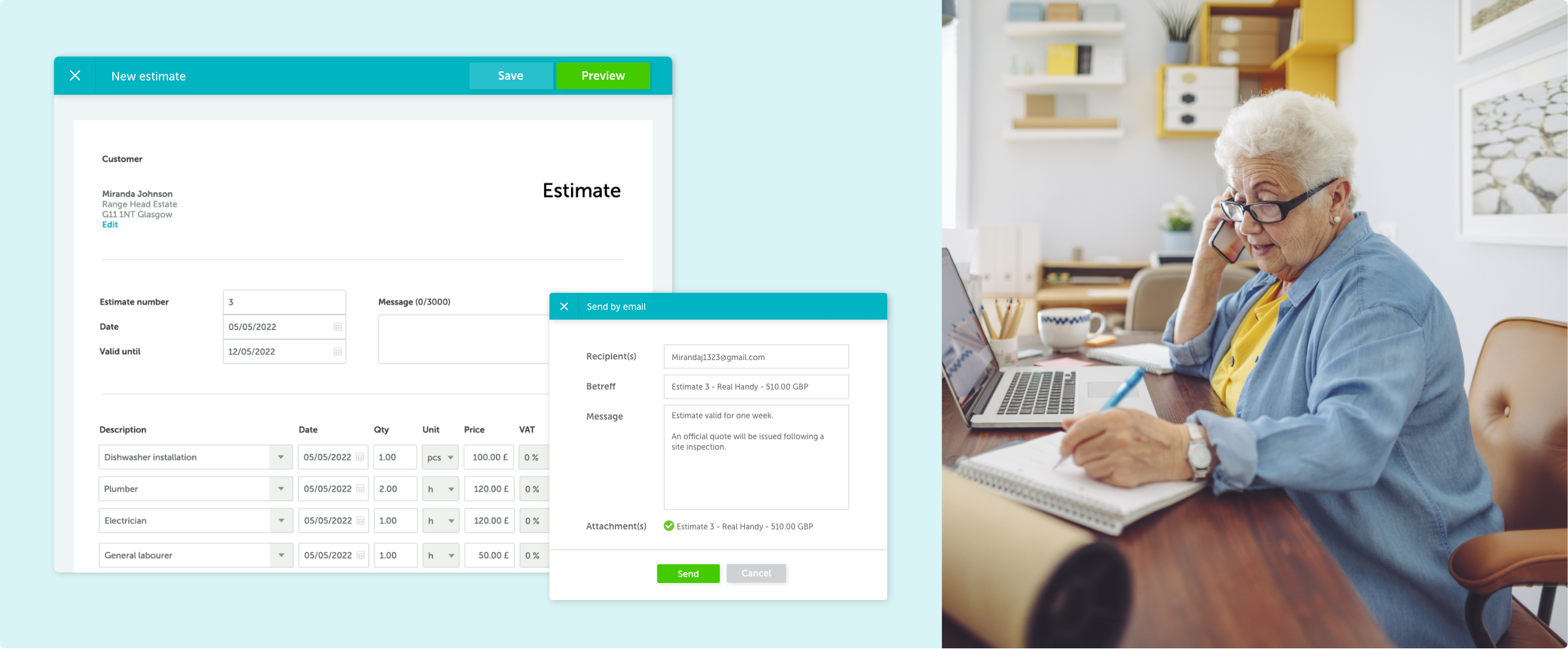 Win more work with a streamlined, professional sales process
Help your customers say yes!
Let customers view and accept estimates and quotes online. When you send quotes with Zervant, your customer can open the quote online. If they're happy with it, all they need to do is hit "Accept" and that quote will show up as accepted in your Zervant dashboard.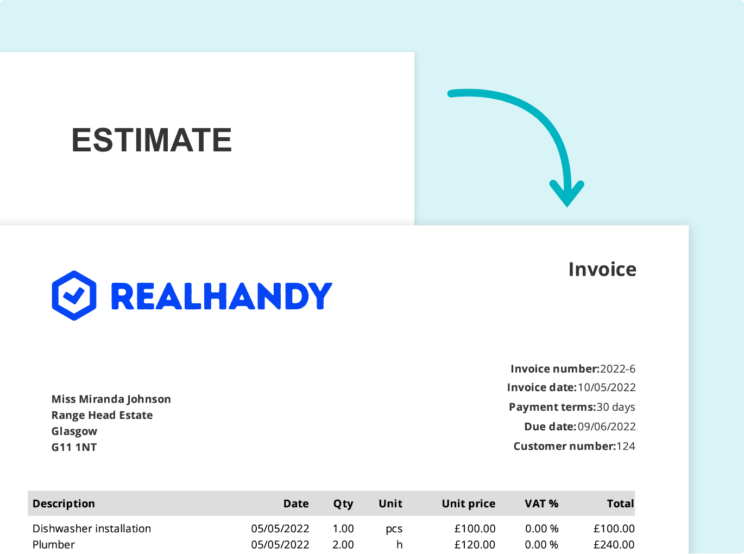 Waste no time getting to work
Zervant offers fully integrated and automated connection between quotes and invoices. If your quote is accepted, convert it to an invoice in one click and forget about the paperwork until it's time to get paid. Zervant lets you get to work right away.
Getting started with quotes & estimates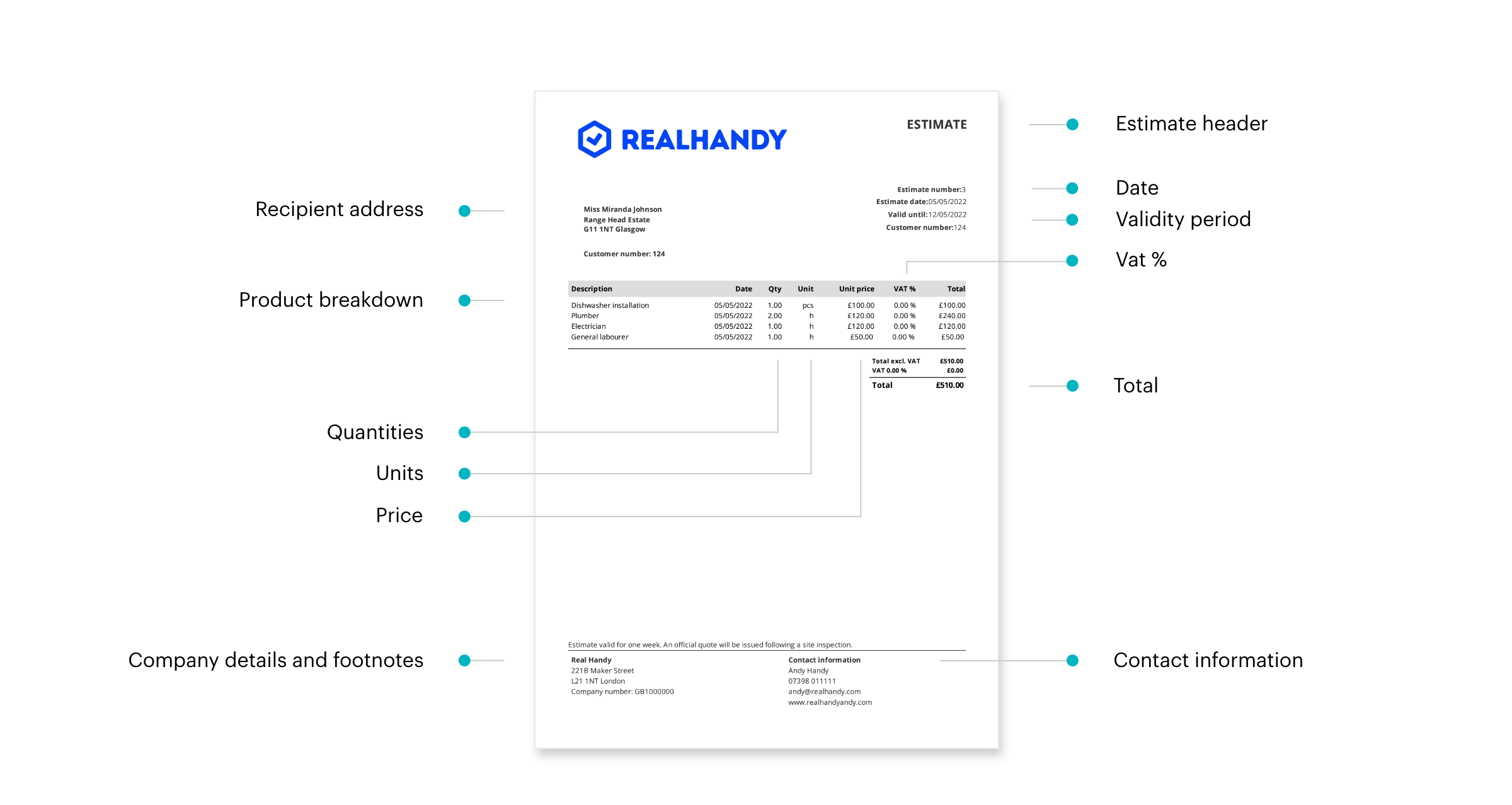 Creating quotes and estimates is simple and intuitive. Here's how to create one step by step:
Step 1: Sign up for a Zervant account (it's free to sign up)
Step 2: Hover over the green dropdown arrow beside "New Invoice" on the dashboard or head over to the "Estimates" tab.
Step 3: By default, the word "Estimate" appears at the top of these documents. You can change this by changing the Document title from the settings dropdown on the right of the estimate editor.
Step 4: Fill out the fields on the estimate and go to the preview window.
Step 5: If your estimate/quote looks good – send it off!
If necessary, you can also add extra information on the estimate itself or by adding an attachment to the document.
Frequently Asked Questions
Why should I use quotes and estimates?
Estimates and quotes are an excellent tool for selling your services. Leaving your customers with a quote or estimate to compare to other providers can mean all the difference. It can also help produce better relationships between you and your customer when it comes time to pay up as there will be no unexpected costs.
What is the difference between a quote and an estimate?
A quote is different from an estimate. Where an estimate is an estimation of the final price something will cost, a quote is an agreed price that something will cost. When a price is quoted, the service must be carried out for that price.
Is an estimate legally binding?
Estimates are not legally binding as they are only an estimation of the final cost of something and are subject to change. A quote is legally enforceable given that they are fixed and not subject to change after a job is underway.
Quote on the go with our free mobile app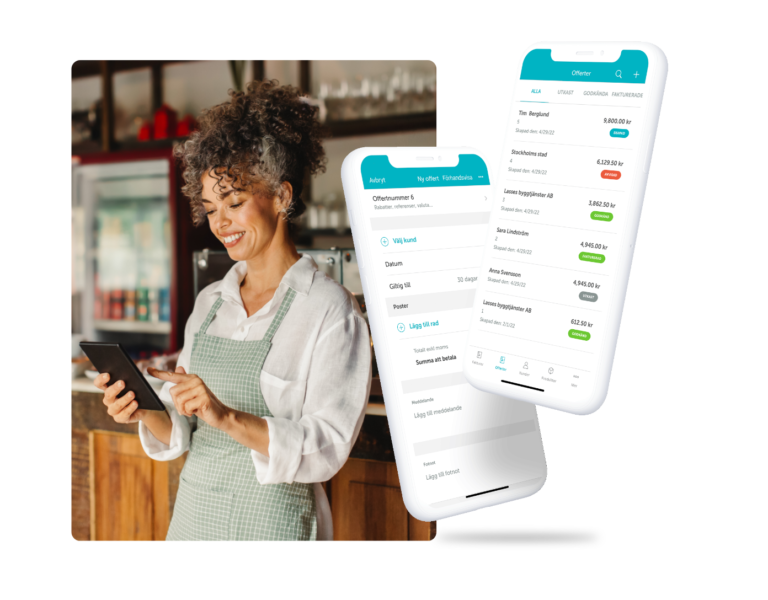 ---