Free Invoice Generator
Our UK invoice generator allows anyone to easily create PDF invoices online for free. This invoice generator is built on our online invoicing software and mobile app – it's completely free for up to 5 customers!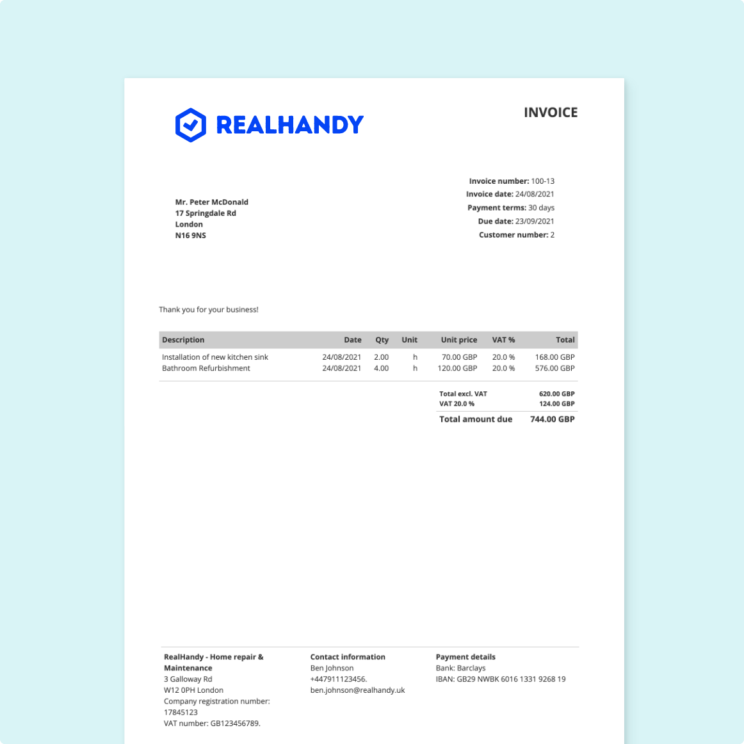 ---
---
Based on award-winning software
This invoice maker uses the same intuitive controls found in our award-winning invoicing software so you can quickly create an attractive, professional invoice to download and send to your customer.
Check out the step by step guide below the invoice generator to find out how to use it and if you need to send an invoice in a different currency, change the language from the top of the page.
How to use this invoice generator
Designed for small business owners in the UK, our VAT invoice generator is suitable for a wide range of applications – from construction work and contractor invoicing to invoicing for consultations and creative work. Invoice online with minimal time, effort or technical knowledge by following these steps: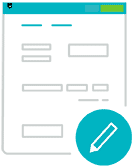 Fill in the invoice template
Enter your customer's details as well as a breakdown of the goods and services provided. You can add your details and your company logo to the invoice under "sender's details".
Make sure to include an invoice number, product information, due date and anything else you may need from the "Add item" drop down list.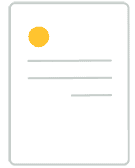 Preview your PDF invoice
It's important to review your invoice before sending by clicking "Preview". This invoice generator allows the creation of PDF invoices, but we also have Word, Google Doc and Excel invoice templates.
We've spent years developing and improving our professionally designed invoices to make them intuitive, practical and great to look at.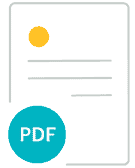 Generate and download your invoice
Once reviewed, download your PDF invoice and send it to your client. If you need some help drafting the email which you attach this invoice to, see our article on writing the perfect invoice email.
Thank you for using our free online invoice generator.
Get paid faster with our invoicing software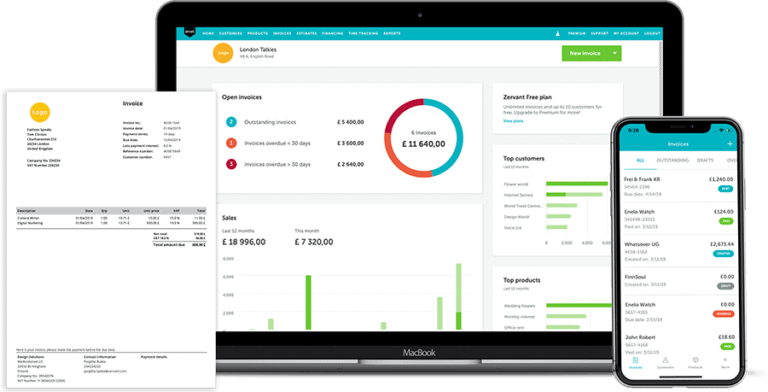 What's different in our software
If you'd like to experience easy invoicing again and again, sign up for a free Zervant account – store products, customers and personal information to send invoices with just a few clicks.

Invoice Generator
Our free invoice generator is designed to operate exactly like our industry leading invoicing software. Read about what Zervant does:

Free Invoice Software
Use a free Zervant account to manage your invoicing for up to 5 customers.
For more, check out our premium plans:
Get paid faster by accepting card payments

Invoicing tips, templates and more on our blog
On the Zervant blog, we cover all things small business finance. We've a great guide on how to write an invoice and even a free sample invoice to give you inspiration.

Also have a look at some of our other great templates:
---
E-invoicing
Online invoicing is out, E-invoicing is the future – stay ahead of the curve! With E-invoicing built right into our software, you'll be ahead of the game when the technology becomes the new standard. E-invoicing is available on our premium plans – try it free for 14 days.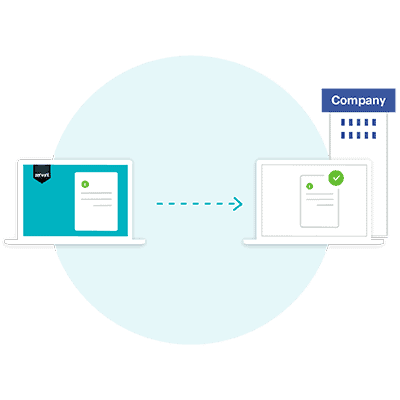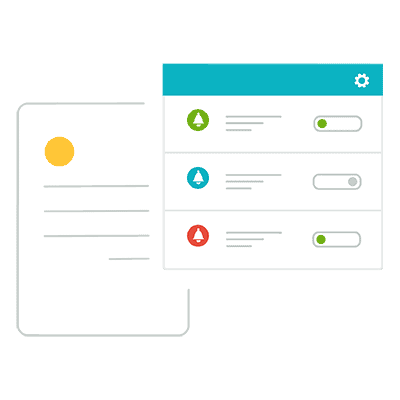 Payment Reminders
Automatically send payment reminders at set intervals to make sure you get paid!
The process of sending emails to remind your clients of their payment deadlines can be time consuming and stressful. With automatic payment reminders, you don't have to worry about it.
Take Online Payments
Reduce the friction in receiving payment from your customers. With a free Zervant account you can take payments online from all major credit cards.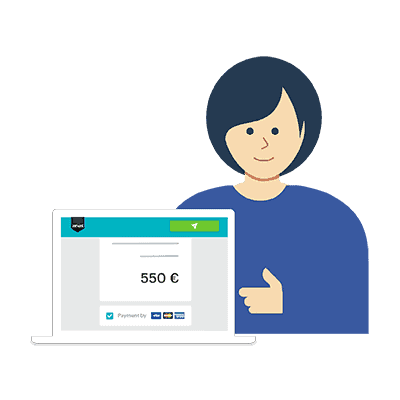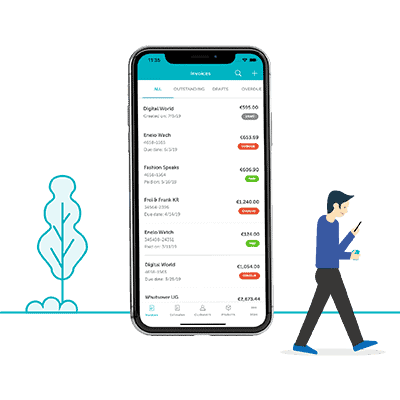 Zervant Mobile app
We love simple tools which streamline day-to-day tasks and improve productivity – invoice on the go and do business anywhere with our mobile app!
Our invoicing app is free and available on iOS and Android.

Made With Productivity In Mind
Zervant invoicing software is designed with the life of small business owners in mind. Create invoices efficiently with a customer and product database.