Payment Reminders
Stop worrying about overdue payments – send reminders for invoices!
Send Payment Reminders – Automatically & Manually
There's no need to spend time chasing for payments or overdue invoices. Set up automatic reminders in seconds or simply pick the invoices you want to send reminders for. Let Zervant do the reminding for you!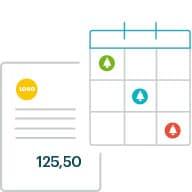 Automatic Reminders
Why try to keep track of due dates when you can set up automatic payment reminders for all your invoices? Schedule reminder emails to be sent before, on or after the invoice due date.
Read how to create automatic reminders from our Help Centre.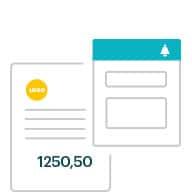 Manual Email Reminders
You can also select the individual invoices you want to send a reminder email for. You can edit the email message that's sent along with your invoice reminder to get it across just right that you're ready to be paid.
Read how to send reminders manually from our Help Centre.
---
Make Sure Your Invoices Get Paid
At some point or another most entrepreneurs will have to deal with a customer who doesn't pay their invoices on time. It is not always easy, because you have to keep up a good customer relationship. However, you also need to keep the right balance so that these late payments don't affect your own cash flow. It may even be difficult to understand why you should worry about cash flow at all – at least until you find yourself unable to pay your own invoices.
That's why short and friendly payment reminders are important. There's nothing wrong with reminding your customer that their invoice is going to be overdue soon – and with Zervant, you let the software do the reminding for you!
---
Accept Card Payments Online
By accepting card payments online, you can reduce the time it takes for you to get paid for your work.

Our data shows that accepting card payments, you can reduce payment times down to just two days! With Zervant you can enable your customers pay their invoices by credit or debit card online, directly from the invoice!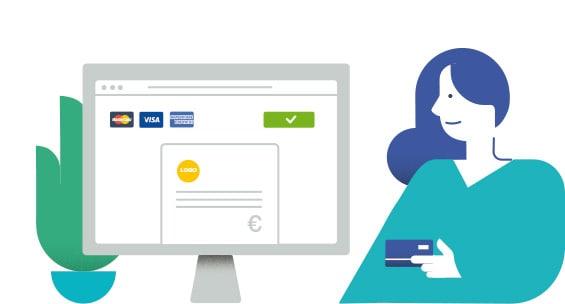 ---
Learn How To Avoid Overdue Invoices
Read more about late payments, overdue invoices and what to do about them on our blog.




Flexible Premium Plans
You need to a Premium plan to create and send payment reminders. Find out more about our plans, and all the great productivity boosters they include!