Powerful, Simple Invoicing
Start using Zervant for free today
Create Free Account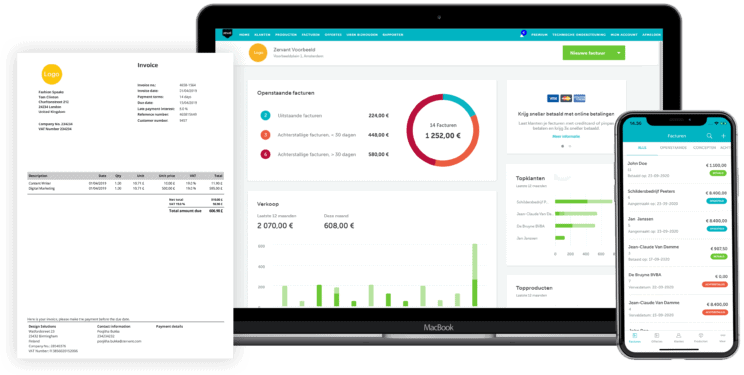 Free Quote Template
Download now in Word or Excel
Download the template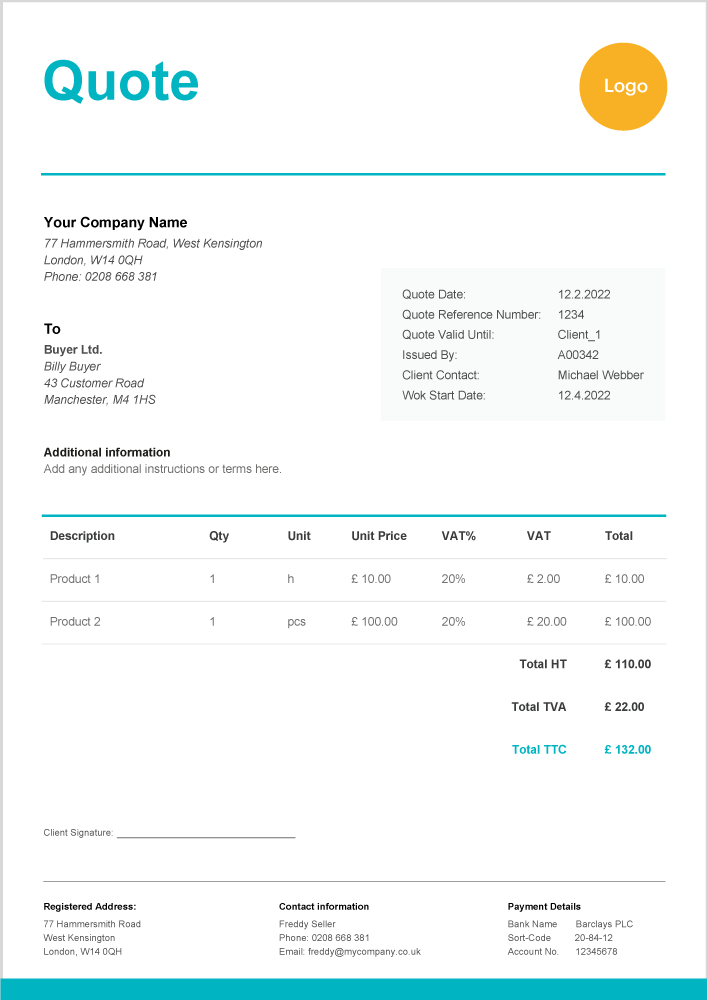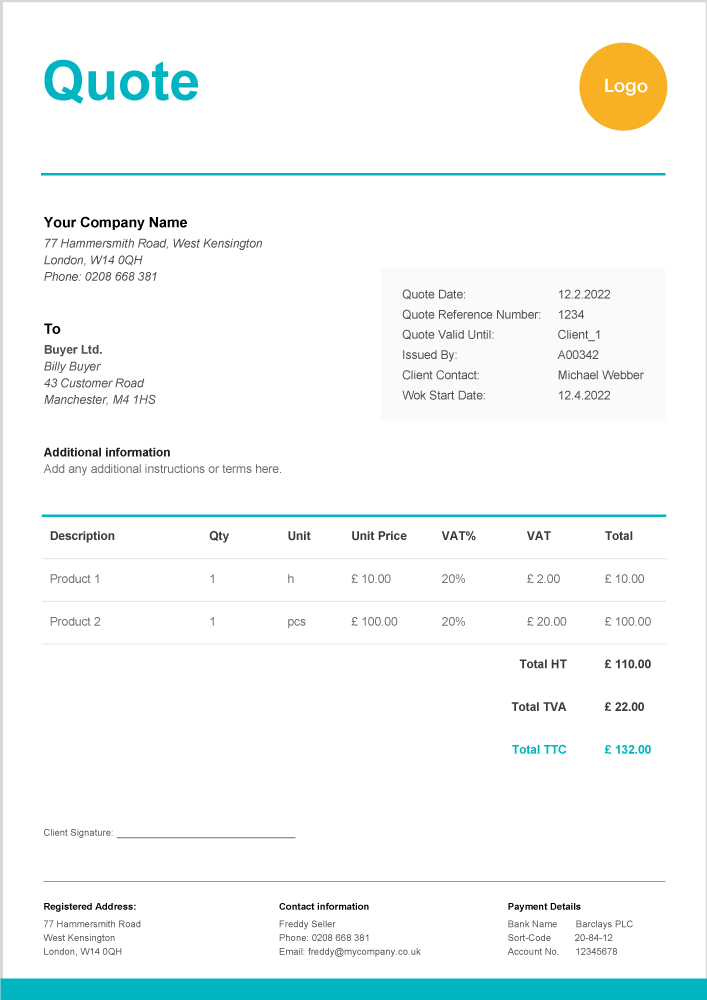 Free Quote & Estimate Templates
It doesn't matter if you are sending fixed quotations or estimating costs, a good quote template or estimate template is important for you and your business. These are something you should always provide in a written, unalterable format.
What is the difference between a quote and an estimate?
Sending a quote or an estimate depends on the line of work you do. In both quotes and estimates you clearly lay out a breakdown of the products or services you are offering your customer. They also include your prices and payment terms, however, the key difference is that:
With quotes your prices are legally binding.
With estimates, you provide your estimate on how much your product or service would cost.
So it is important to remember, that prices in quotes are binding, whereas prices in estimates aren't. So if you are sending out an estimate, make sure you clearly state that your estimated price is liable to changes!
Create quotes and estimates for free with Zervant
Using estimate software, such as Zervant, to create quotes and estimates is easy and simple. In addition to speeding up your administrative work:
You enhance your professional image
You have a standardised and efficient way to make quotes and estimates
You have accurate records
You have legal documentation
Download your free quote template in Microsoft Word or Excel
Not yet ready to sign up for a software? That's alright, because we created template versions for you too! You can download the quote template in Word, Excel or PDF.
Quote/Estimate Template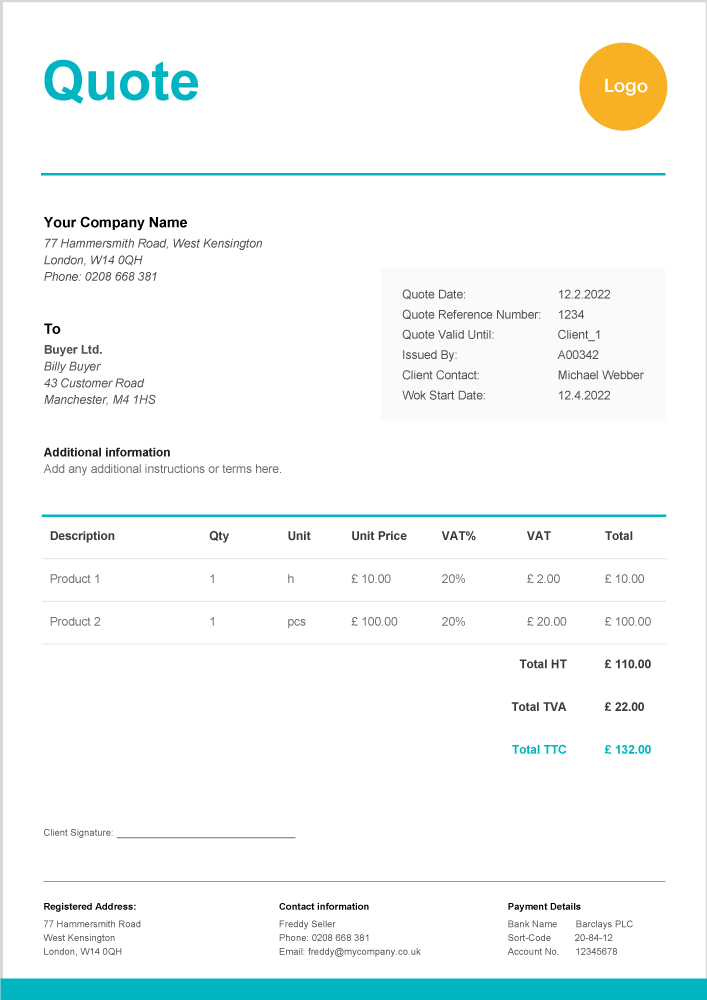 Create estimates for free in Zervant
What should you include in a quote or estimate?
First things first, the basics you have to have on your quote are:
Company name and address
Products or services
Date issued and when the quote expires
Your payment terms
If applicable you can also include:
Notes/comments on the quote
Client references
How much should you charge?
Pricing is a complicated topic, and you can approach it in a number of different ways. One way is to base your own prices on your competitors prices. We're therefore developing a free pricing tool that you can use to do just that. Try it out for yourself!
Sending your quotes and estimates
After a customer has asked for a quote, it is best to send your quote as soon as possible to them. That's because they may be asking for prices from different companies at the same time. A swift reply also gives off a professional and trustworthy impression. That will ultimately help you convert your quote to an invoice!
Turn those quotes and estimates to invoices with Zervant!
After your customer has accepted the quote, you'll need to invoice what you agreed upon. This can be done quickly and easily, when you use our invoicing software!
That's because everything you need to add to an invoice or quote (customer details, products etc.) is saved in your Zervant account! All you need is to do is click 'Convert to invoice' and you have an invoice, ready to be sent out.
Automating administrative tasks can help you save time and focus on what really matters – running your business. On our blog there's a plethora of articles and templates to help small business owners set up and run their business. Try out our free employment contract template, this business plan template or our zero-hour contract template.

Quickly send estimates for free with a free account