Free Price Calculator – Know Your Rates
This free pricing calculator was developed for business owners and freelancers – consultants, designers, electricians, plumbers, cleaners and more.
Get the hourly rates for your service in 3 steps
The tool shows the average hourly rates for a service in a given industry. Just choose the industry, service and if you'd like to see the results as a box plot or as a bar graph. NB! This tool is still in under development, and the amount of industries and services is limited. Can't find the average rates for your service? Help us improve the tool by letting us know!

Choose your occupation
Start of by selecting your field. Are you a consultant? Or perhaps a graphic designer? We'll suggest only the most relevant services to you based on your field.

Select a specific task
Once you've selected your field, you'll be able to select the specific service you want to view the industry averages for. You can choose to view the hourly rates for one or several services at the same time.

Display the hourly rates
Finally you'll be able to choose to either view the calculated prices in a box plot or as a bar graph. The bar graph gives you a simple view of the average rate for the chosen service. The box plot also gives you the distribution of the rates around the average, in a bit more detailed view.
---
3 tips for effective pricing
Pricing is one of the most powerful tools when it comes your business, and a good pricing strategy is vital in order to thrive in a competitive environment. What you charge for your services should be the outcome of a lot of different things, and benchmarking your prices with our pricing calculator is a great place to start! But a good pricing strategy always starts from the customer, and an understanding that your customers have different pricing needs.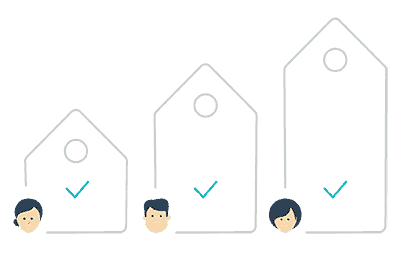 1. Good, better and best versions
Here is where the understanding of your customer base really comes in. Some segments of your potential customers might value good deals, whereas others might value more premium services. By offering your products or services at different levels and price points, you can more accurately target all your customer segments with your pricing.
2. Price anchoring
What is the best way to sell a £1000 bicycle? Next to a £5000 bicycle. You often see this strategy used by software providers. They often offer expensive enterprise level plans so that their "target plans" seem more affordable. In fact, we do it ourselves. Can you figure out how we use price anchoring in our own pricing?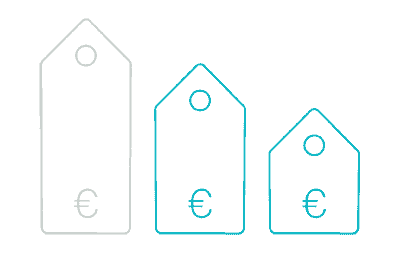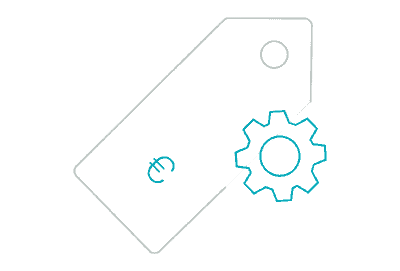 3. Pick-a-plan
Some customers won't make the purchase decision solely because the pricing plan or terms don't work for them. Providing the option to customise the terms of their purchase can activate these potential customers. Pick-a-plan options, such as financing or free returns, can be decisive factor om their purchase decision.
---
Free tools for entrepreneurs, sole traders or self-employed small businesses
Setting up a business is tricky enough – you've got the brand and the services to think about (among a million other things) before you even consider billing customers. We even produced an infographic to show how much entrepreneurs work. We're committed to creating a brand which offers free tools for invoicing and managing the money side of business. We want to become your go-to source of information about running a small enterprise or small business and everything that entails. Click one of the links below to visit our content hub – there's something there for everyone!

Quote and invoice for free with Zervant
Got your pricing figured out? Now test out your new prices by creating an estimate with Zervant. It's free to use and has a bunch of great features to help small businesses, entrepreneurs, the self-employed, and sole traders succeed.