Whether you're a sole trader, contractor or small business owner, keeping an accurate, up-to-date mileage log will save you money when it comes to filling in your tax return. Zervant's got you covered!
Download Your Free Mileage Log
---
The file contains 2 tabs: one one that's blank and ready to use,  the other one filled in with some example details.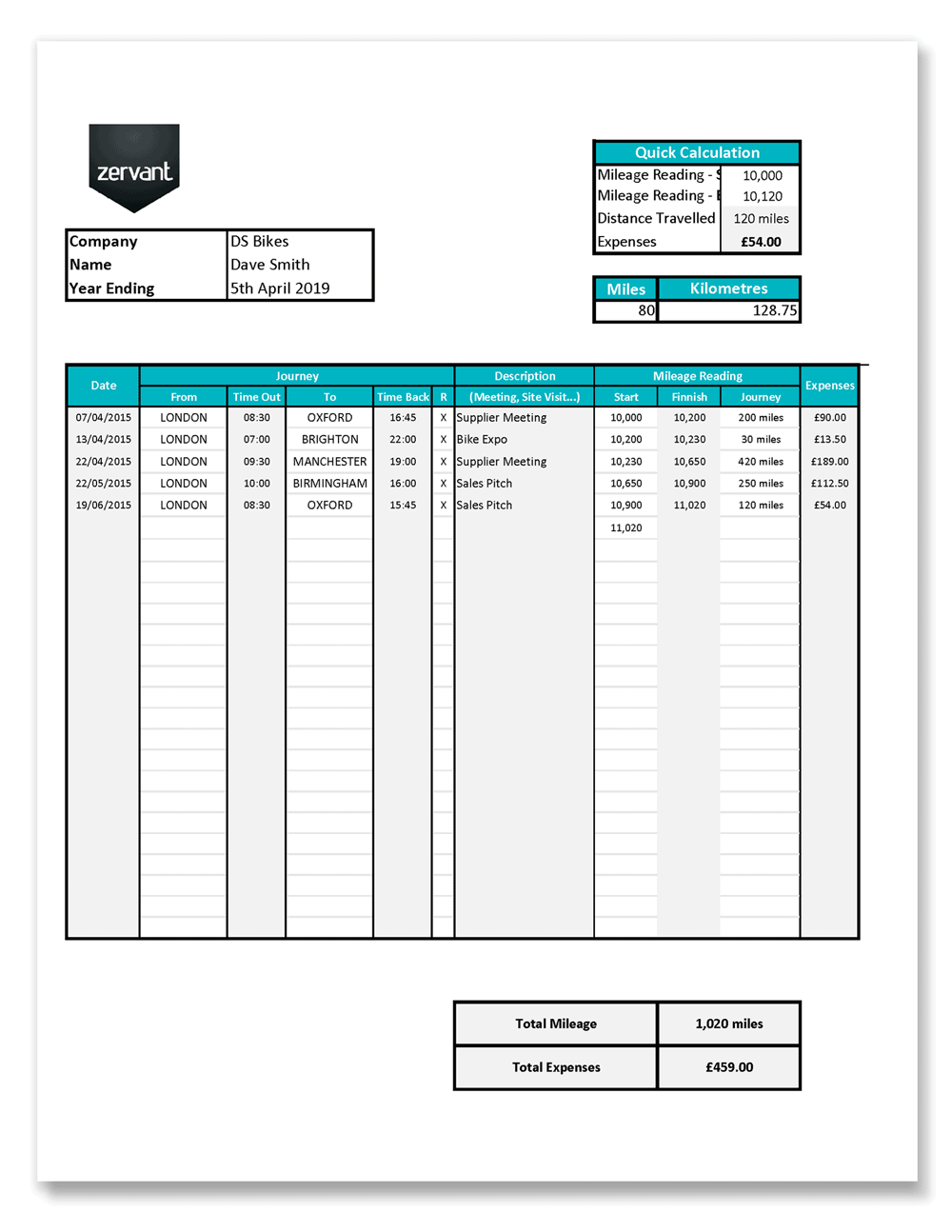 Here's a few instructions for using the mileage log:
Fill in the date, where you travelled from, where to, and at what time.
Note the mileage at the start and at the end of your trip.
Put a cross in the "R" column if it was a return journey. If not, leave this blank.
Add a small description about the journey (handy if you need to come back to this later on).
The current rates you can claim at, for the year 2015 to 2016, are 45p per mile for the first 10,000 miles, and 25p per mile for anything over that. The log automatically takes this threshold into account.
N.B. The log will automatically put the start mileage for your next journey as the same number as the end mileage for the previous one. It is based on a formula that assumes the vehicle is only used for business travel. You can easily override this by entering the start mileage for any journey manually.
And if you need to learn more about how to manage mileage and expenses you can do that here.
Need to Print the Log?
The log fits neatly onto one side of A4. Simply go to your printing options, select the first page, hit print. You'll get a complete, comprehensive record of all your business travel neatly packed onto one side of paper.
Have you tried our free invoicing software?
That's right. With Zervant you can create and send an unlimited number of invoices. For free! No catches, fees or hidden costs.