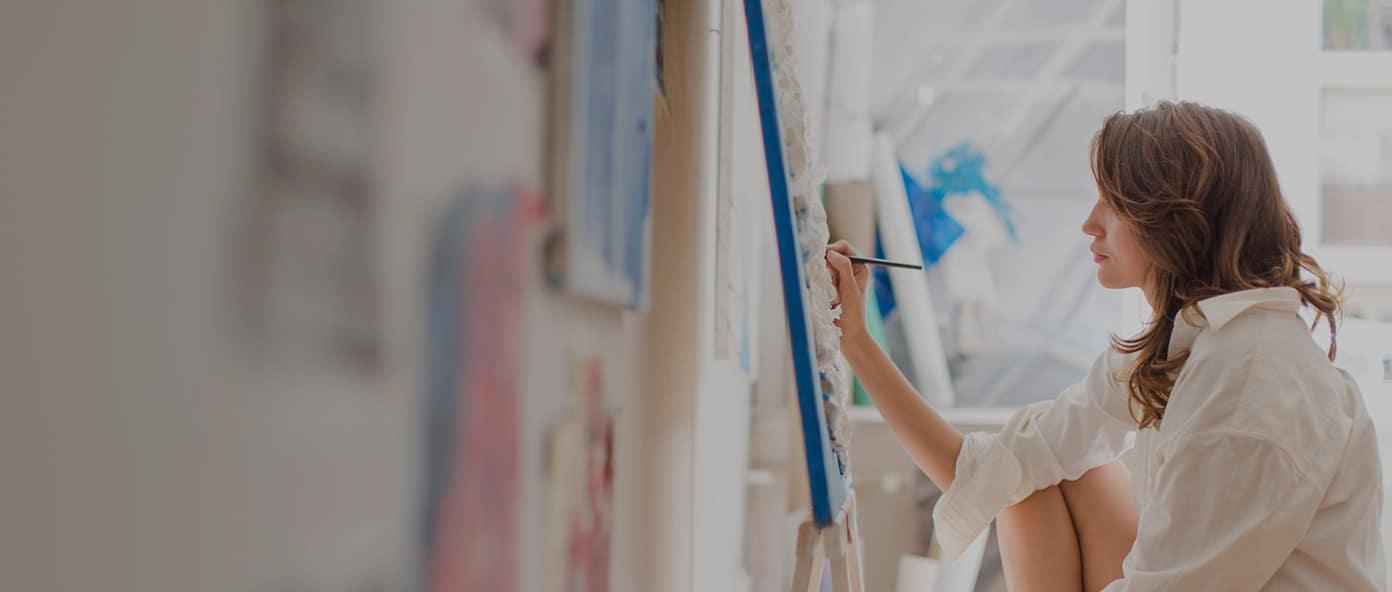 How can you deliver invoices?
In the way that is most convenient for your customers to pay, right? Luckily with Zervant you can deliver invoices how your customers want them!
Zervant covers all delivery options
With Zervant, you can deliver your invoices via e-mail, by post or as an e-invoice. All your invoices are stored in one place, regardless of how you send them!

E-mail
You can e-mail invoices to your customers along with a personalised message – save your message for future use and give your invoicing process that professional touch.

Paper invoice
Forget about the hassle of printing invoices, buying stamps, printing addresses on envelopes and trips to the post office. With a click, we'll take care of everything.

E-invoice
Do you have public sector or corporate customers who are requesting e-invoices? With one click, you can send e-invoices directly from Zervant.
---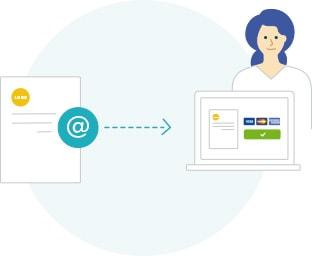 E-Mail
Send invoices to your customers quickly and conveniently. With our free invoicing software, you can send an unlimited amount of emails, and include a personal note for your customers.
Additionally, you can add an online payment option to your email invoices, allowing your customers to pay the invoice effortlessly with their debit or credit card. Read more about online payments.
Paper
Do you have customers who prefer their invoices delivered as good old paper invoices? Don't worry, you can do that with Zervant: just create your invoice and select the send by post option! We'll then take care of the printing, envelopes and postage for you. All you need to add is the address of the recipient to the invoice details.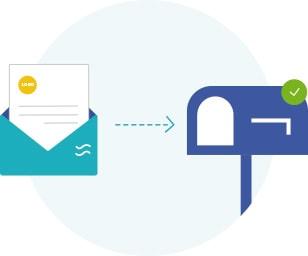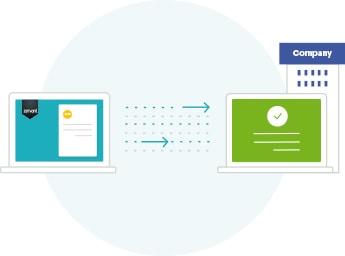 E-Invoice
More and more public organisations and large corporations are asking for e-invoices. Countries such as Germany are joining a group of countries enforcing e-invoicing as the primary invoicing method in the public sector as of 2018.
If your customers have asked you to send them e-invoices, don't worry! We can help!
With our Premium plans you can send e-invoices. You'll have a monthly quota that you can increase. Just include e-invoicing address details, and click send as an e-invoice.