Send invoices, estimates & receipts for free
Create and manage your business finances easily with a free Zervant account.
Create Free Account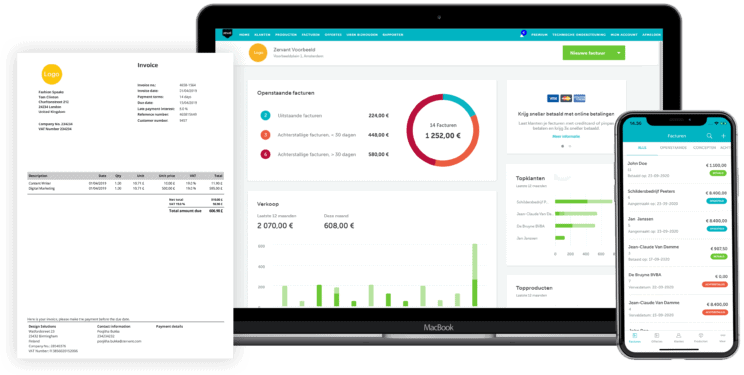 Daily Site Diary Template
Download the daily site siary template for free below.
Download in Word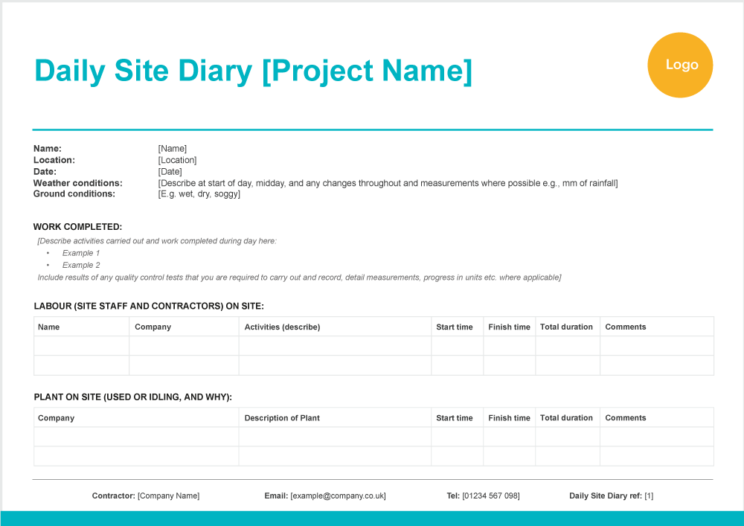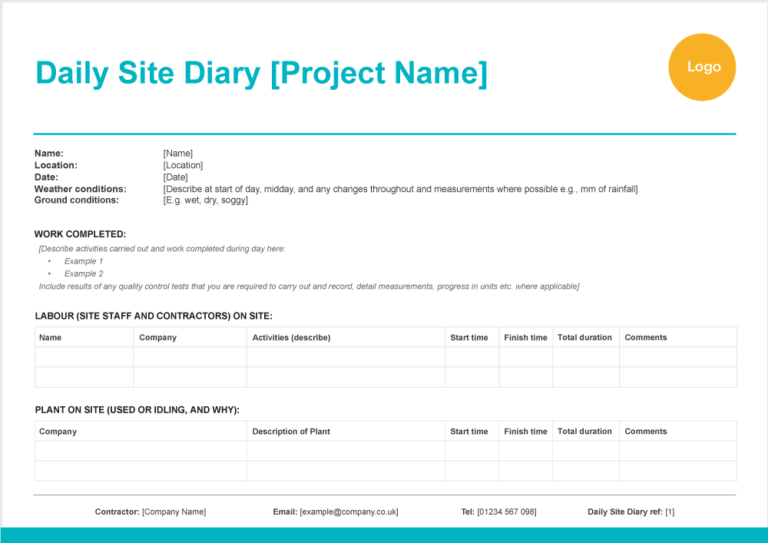 Daily Site Diary Template
Can you remember what you did last Tuesday? Maybe you can remember what you did yesterday morning? If you can, well done. Please tell us your secret.
If you can't, chances are your contractors won't remember either. Which means that it might be a good idea for you to keep a daily site diary. And as luck would have it, you're in the right place, as we've got a great free daily site diary template that will help you get started.
You can find the template here.
The daily site diary
A daily site diary is used to record all the important events that happen throughout the course of a day on a construction site.
It is a record of progress onsite, as well as a record of things that might affect the progress and quality of the construction works.
Things you can find in a site diary include:
Descriptions of work completed
Details of instructions given/ received
Quality control test results
Details of safety issues
Descriptions of weather conditions
It's basically a day-to-day construction site journal kept by the site managers.
The benefits of keeping site diaries
Below we've collected a few of the key reasons you should consider using a site diary.
They increase accountability and productivity levels
If you know you need to account to your manager for how you spend your time, you're likely to be more productive, right? Using a daily site diary can get those results onsite.
They help with scheduling and site reporting
A daily site diary can be used to track the project's progress against schedule. It's also a tool that can help you provide faster and more efficient updates to project leaders and stakeholders.
They protect against disputes and help you get paid on time for the work that you do
Arcadis recently reported that the top two reasons for disputes in the global construction industry in 2021 were:
Poorly drafted or incomplete and unsubstantiated claims; and
Errors and/ or omissions in the contract documents.
Daily site diaries can help you avoid a dispute caused by an unsubstantiated claim. If you keep one, it will be harder for the client or principal contractor to dispute claims about work carried out or any entitlement to payment. The diary might also be the only evidence in this type of dispute – and it can be strong evidence too, especially if it's signed daily by a client's representative.
A daily site diary might also help you get paid on time or ensure your contractor is paid on time by acting as solid proof of a jobs completion. We have other templates like this construction site daily diary template that can help with this too:
You can also try out our invoicing app on iOS or Android to issue invoices onsite, in real time.
They give you valuable data that you can use to improve your working practices and inform quotations
A daily site diary will give you a better understanding of site activity and how your team works. You can use this information to identify ways to change your work processes and create a more efficient work environment.
You can also use the site diary data along to prepare more accurate tenders or quotations for prospective clients.
Tip: use our free quotation template to save yourself some time on your next quote.
Who should use the daily site diary template
Any site manager or project manager with a requirement to keep a daily site diary. And anyone who just wants to benefit from the many advantages of keeping a site diary for construction projects.
It can be used onsite or in the office. There's plenty of scope for input from contractors and sub-contractors alike. And it works for all companies regardless of size.
Why you need a daily site diary template
It's free to download. And you don't even need to create an account or sign up to an email list to get it.
It's easy to use.
It will save you time. You can pre-populate the template with project information so you don't need to repeat anything.
What's included in the template
We've broken the site diary down into sections below – please read about each section before downloading this template.
A short intro section
Here you can add details of the date, location and weather and ground conditions.
Various tables to complete
The tables cover all of the information that the site diary needs to record. These include descriptions of:
Site progress, including work completed;
The labour, plant and equipment on site (and how it was used);
Materials used during the day;
Any expenses incurred or deliveries received;
Any instructions received, important decisions made and details of any variations from project requirements (and reasons for this);
Any issues or incidents (related to safety, environmental, quality or disputes); and
Any visitors to the site (and whether they were escorted or not).
Images and additional comments
There's then space for you to insert photographs or add any other comments that might be relevant to that day's diary entry. Maybe there are a few daywork sheets that you need to refer to. Or perhaps there's some absences or lateness that you want to record.
Sign off section
Finally, there's a sign off section for the site manager, project manager or any other relevant person to sign and approve the details of the daily site diary.
Daily Site Diary Template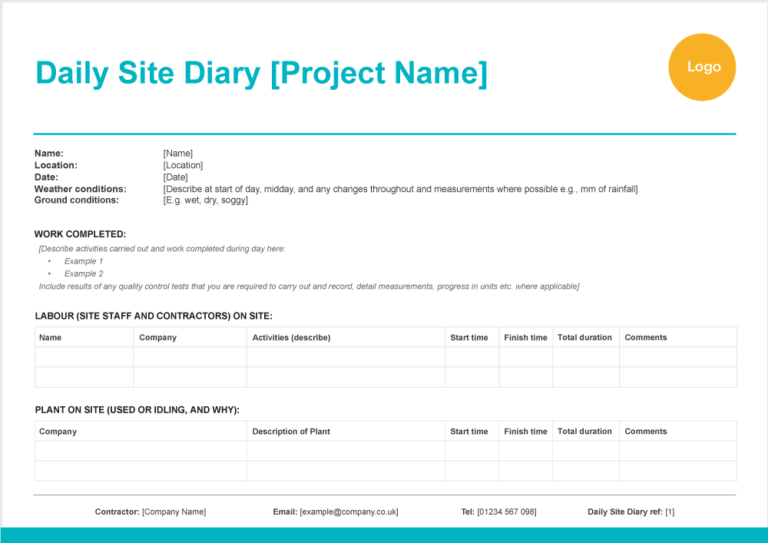 Manage business finances for free with Zervant
Download: Word
How to use the daily site diary template
Download the template and get started. Add your logo, company and project details.
Tailor it to your project. The same template will be used each day. Sit down and think about what information you need to record in your site diary reports. For example, are there any quality control inspections or tests that will need to be carried out regularly alongside the instructed work?

Include a table in your tailored construction site daily diary template with space for the results. Maybe you also want to include the cost of labour, materials and plant in the site diary.
If you need to use a site diary to comply with project documents, check the documents to see whether:
there is specific information that needs to be recorded and
who needs to sign it
For example, is it just the site manager who needs to sign off the construction site diary, or do you need a client's representative to approve it too? You can then edit the sign off section accordingly.
Key take-aways
Using our free daily site diary template will help you get paid for the work that you do. Our invoicing software app can help you with this too. And both will save you time, letting you work better and more efficiently.
Happy logging!
The content and template contained on this webpage are for marketing and general information purposes only and should not be used by any party as a substitute for specific advice of any nature relevant to particular circumstances.
You may also be interested in
Tools & Templates

Work Order Form Template

Free work order form template in MS Word. When outsourcing work, communicate clearly with a professional, branded form you can use time and time again.

Tools & Templates

Business Continuity Plan Template

A business continuity plan (BCP) helps protect your business from the effects of disruption. Download our free BCP template to prepare today.

Tools & Templates

Cash Flow Statement Template

A cash flow statement can help you to manage your finances and avoid the worst surprises. It reports the cash flowing in and out over a particular period.