Send invoices, estimates & receipts for free
Zervant users get paid faster from their clients.
Create Free Account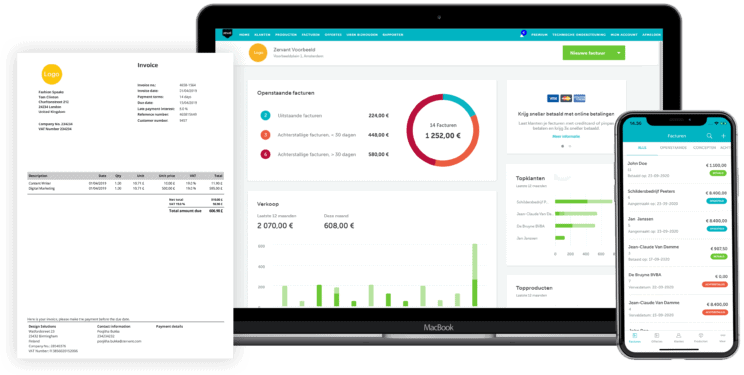 Daywork Sheet Template
Download this template for free below.
Download in Word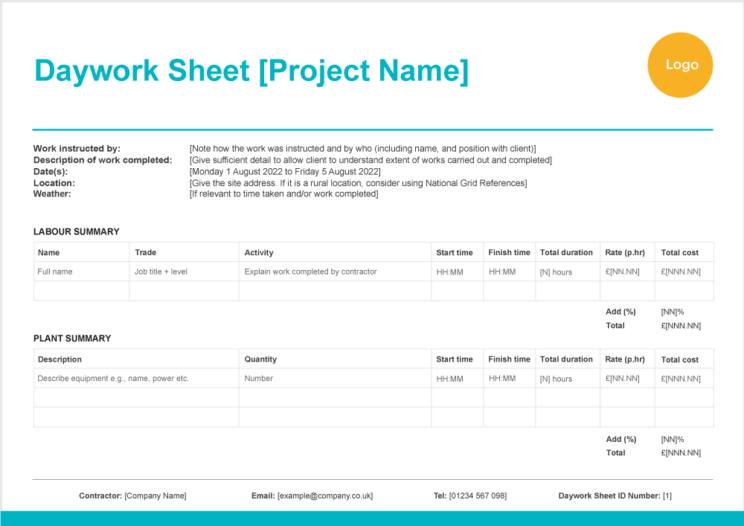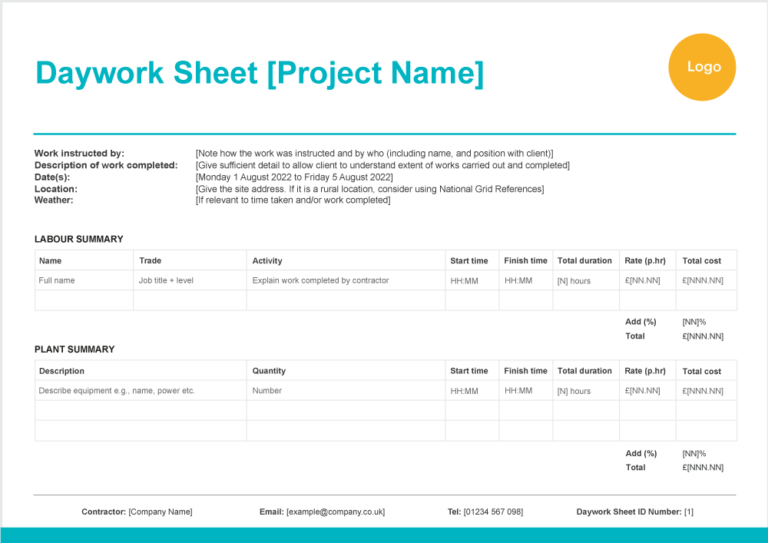 Daywork Sheet Template
Daywork sheets are an essential part of getting paid for the work that you do.
Our free daywork sheet template will help you with this. Skip to the template here.
The daywork sheet
"Daywork" refers to a way of getting paid for contracting work. A daywork sheet is then a record of that work, given by the contractor to the client so that they may charge for the work accurately.

According to designingbuildings.co.uk, dayworks are: "a means by which a contractor is paid for specifically instructed work on the basis of the cost of labour, materials and plant plus a mark up for overheads and profit".
The daywork sheet details the labour involved, materials used and any plant employed during the completion of the work. It often includes descriptions and photos of the work as well.
The information recorded on a daywork sheet is then used to value the work and charge a client. We've also got free invoice templates that can help with this.
The daywork sheet template
We've done the research to find out what goes into a daywork sheet and created a professional-looking template which you can download for free below.

Our template gives you a clean and easy-to-use document so that you can get paid for the work that you do (which is ultimately the mission here at Zervant). All of the basic information that you need to submit a daywork claim to a client is included in the template and it only takes a couple minutes to fill out.
Use it alongside our app and you can bill for the work completed while you are still on site.
Who should use this template
Anyone who has been instructed to complete work on a daywork basis.
You can use the template if you are a beginner or an experienced contractor. It is suitable for the construction industry, and works for electricians, plumbers and all other trades too.
But why?
It's free to download.
You don't need to create an account or sign up to an email list to use it.
We have spent time researching the best layout, format and content so you don't have to. Why? Because we want you to succeed.
What's included in the daywork sheet template
First, there's a short intro section. This is where you can add:
a summary of the instructions that you received from your client
a description of the work carried out and the working conditions
details of the location, date and time spent on the work
Including client instructions will help you prevent disputes about the work or payment.
Labour, plant and materials tables
Next comes three tables. Complete these to describe the labour, plant and materials involved in the daywork.
The costs fields in the tables will help you calculate the total value of the daywork.
If you have agreed with your client that you can include an agreed percentage figure to cover overheads and profits in the valuation, insert this in the rows highlighted yellow in each table.
Images
There is then a section for you to include any images that might help you to describe the works carried out.
You can insert the images into the document or refer to images that the client will receive with the daywork sheet. The template offers more guidance on how to do the latter.
Signing blocks
Finally, there is a signing block for you and the client. You should check your contract documents to see who needs to approve and sign the daywork sheet and amend the template accordingly.
For more on this, see our best practice recommendations below.
Daywork Sheet Template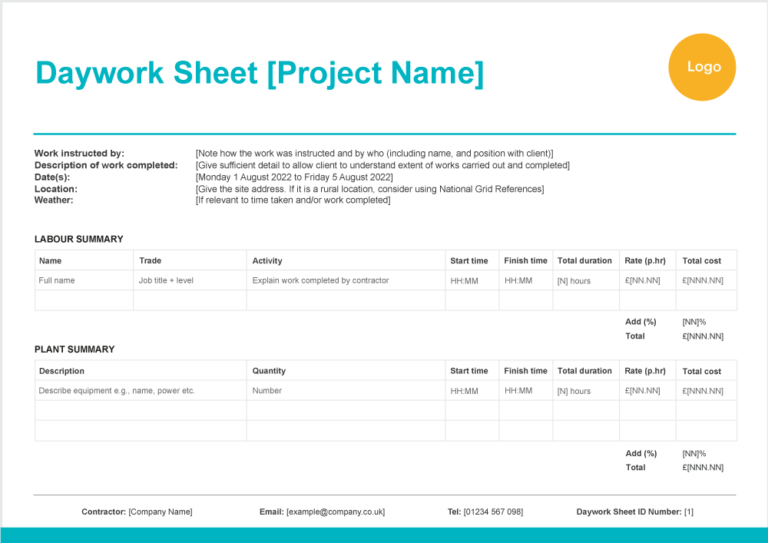 Send invoices and estimates for free with Zervant
Download: Word
How to use the daywork sheet template
Download our template and get started. Add your logo, company and project details. Complete all of the sections.
We've got a few best practice recommendations for you too.
Check your contract documents before you start the dayworks
Before starting dayworks, check the bill of quantities and/ or your project contracts to confirm whether (a) the dayworks are permitted, and (b) you have daywork procedures to follow.
For example, the contract might set out a notice period that you need to give the client before you commence the daywork. It might also set out the rates to be used in the valuation of the dayworks, or an approval process for the dayworks and the daywork sheet.
Important: remember to tailor the template to reflect the terms of your project documents.
Give your daywork sheet an ID number
This will help you (and everyone else) identify your daywork sheet, especially if you submit more than one on the same project. Communications will be easier. And you might even get paid quicker.
Take photographs and record work as you go
This will make completing the daywork sheet so much easier. We all know how annoying and inconvenient it can be to not have a "before" picture.
If you don't already have one, get a system in place with your employees and contractors that collects all of the information you need to complete the daywork sheet. It could be a daily schedule or daily work plan.
Send your daywork sheet to the client with a written record
When it's time to submit the daywork sheet to your client, attach it to an email and save a copy of this. You'll reduce the chance of a dispute about delivery or payment.
Conclusion
Using our free daywork sheet template will help you get paid for the work that you do. Our invoicing software app can help you with this too.
The content and template contained on this website are for marketing and general information purposes only and should not be used by any party as a substitute for specific advice of any nature relevant to particular circumstances.
Free & easy invoicing software
We're an international software company called Zervant. Our goal is to make running a business as simple as possible. We do this by providing our customers with an invoicing software solution. You can also use it on-the-go if you download our app.
We like to prepare materials like this template to (a) help you succeed, and (b) get things done more efficiently. You can check out our free quotation templates and other free resources here.
Easier than the competition