Invoicing Made Easy
Try Zervant and invoice 5 customers, completely free.
Create Free Account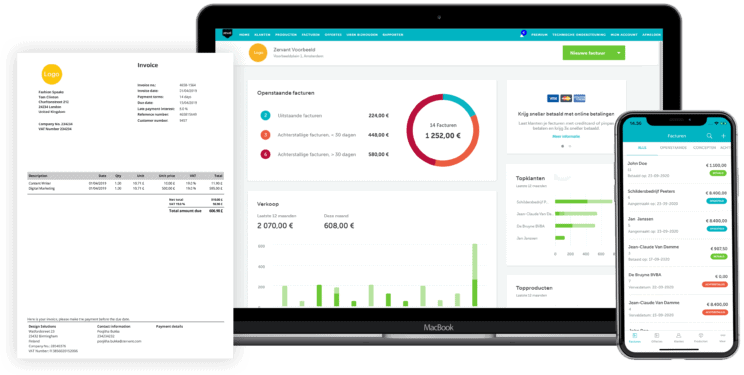 Packing Slip Template
Download a free template in Word below.
Download Template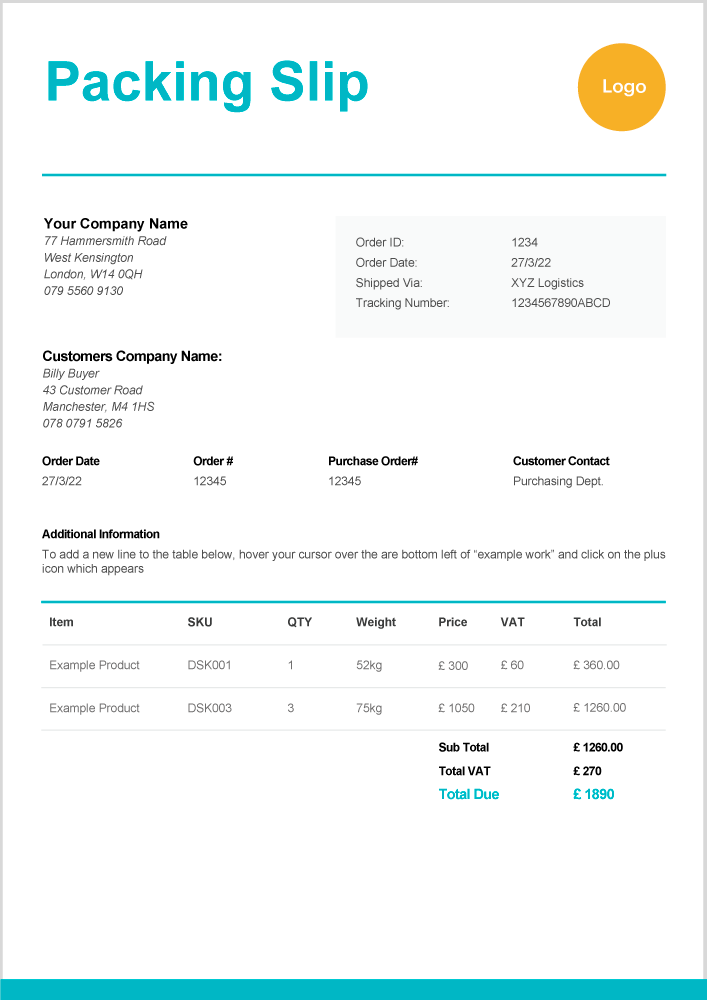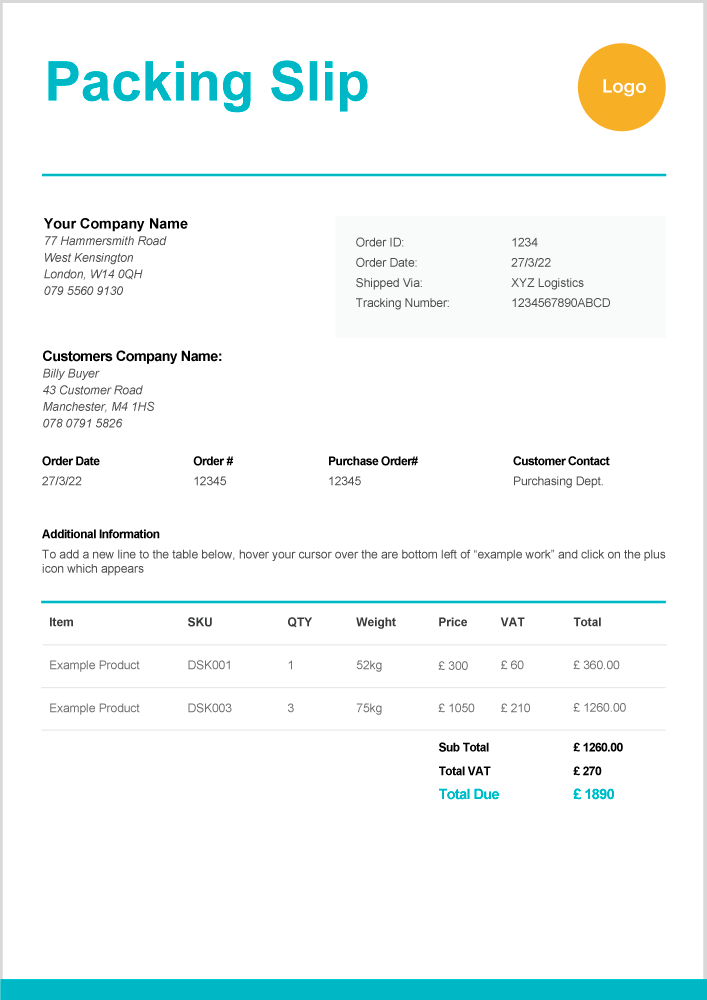 Packing Slip Template
Free packing slip template for download in Microsoft Word. This post explains packing slips for businesses, their components, and how to create and fill one out.
Logistics is the soul of the supply chain, but the average e-commerce business is often faced with a fat serving of logistical chaos and a large side of confusion. The root cause of these complications is usually a lack of coherence and clarity among key players in the supply chain—sellers, purchasers, and shippers.
It takes accountability between buyer and seller to ensure the successful delivery of purchased goods after payment. That said, accountability in logistics can be achieved with the help of a packing slip.
How so? Think of packing slips as a safety net for your fulfilment of orders against pick-and-pack errors, since they begin with your team, through shippers, and end with your customers.
What is a Packing Slip?
A packing slip is a document that comprehensively lists the inventory needed to complete the order via shipment to customers. It typically comes inside the shipment, or is placed in a separate shipping pouch, and then attached to the package.
The details captured usually include the weights, SKU numbers, and inventory measurements.
Before loading up, the shipper uses the packing slip (in the seller's presence) to confirm if the items in the package match what's on the slip. Upon receipt of the goods, the customer, again, refers to the packing slip to cross-verify if the shipped items tally with their purchase order on arrival.
That way, all parties involved in the transaction can trace any error, loss, or damage. A standard packing slip template includes:
Your business information (including company name, logo, and address.
Shipping address.
The buyer's contact information.
An itemized list of the shipped commodities.
The quantity of each item.
The inventory number including the SKU (short for "stock-keeping unit") or UPC, short for "universal product code") of each item.
Items excluded from the shipment.
Packing Slip Vs. Bill of Lading
It's easy to confuse a Packing slip for a Bill of Lading as these two documents typically contain similar information. But they're a bit different.
While a Packing slip is addressed from a vendor to the buyer to describe the content of the shipment and confirm dispatch, a bill of lading is handed from the carrier to the seller (who releases the consignment for shipping.)
The Bill of Lading is a legal document that describes the freight and its recipient and acknowledges that the carrier has received the shipment. Once both parties sign, the carrier automatically assumes responsibility for the cargo.
On the whole, the bill of lading absolves the seller of liability arising from contingencies, risks, damage, or losses during transit.
Importance of Packing Slips for Businesses
Recently, organizations like Amazon have begun dialling down on paper packing slips to curb packaging waste. Yet, there's no downplaying the significance of packing slips, especially when securing transparency in your transactions, regardless of the business operating model.
It remains the most reliable, accessible, and synchronized method to track items in eCommerce (since you're not getting them from a brick-and-mortar store). Here's why you should use packing slips:
The warehouse/packing team uses packing slips to check/cross-check the content of a shipment.
A packing slip enables customs to accurately estimate the freight value during international shipping.
It helps the buyer track items in the shipment quickly and confirms that all the items were duly delivered, and received.
It helps identify damaged items and fast-track refunds/returns, especially if paired with an RMA (Return Merchandise Authorization) form.
Packing Slip Template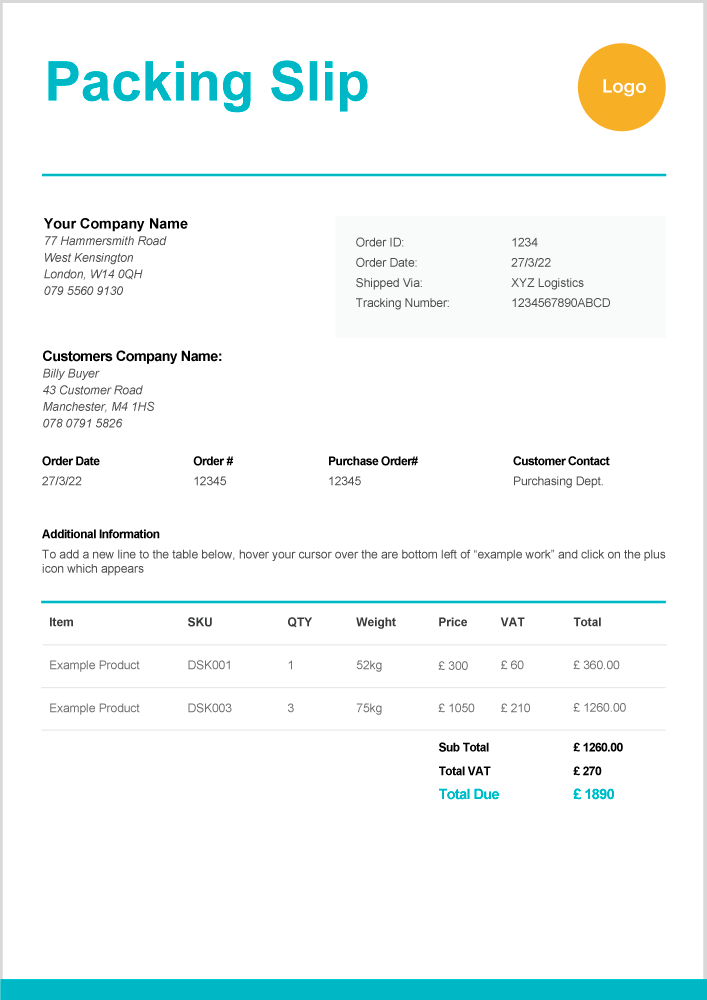 Manage invoices and estimates for free
Download: Word
How to Use Packing Slip
Read to plug n' play with an editable, free packing slip template? We've got you covered! Start plugging away with our downloadable packing slip template in MS Word by clicking (here). It's completely free!
After downloading our free packing slip template, it's only fair we show you how to work it:
First, attach your company logo to the packing slip template, after which you should proceed to fill up details like your company name and address, postal code, contact number, and email.
You should also fill up the afore-listed data set for your customer. Don't forget the date of invoice, the name of the shipment company's logistics services you will be engaging, and the tracking number.
After the particulars of your company and that of your customer, head to the next part where the particulars of the products — purchase order number, quantity ordered, SKUs, dimensions, and a brief description of the goods — will be filled.
Lastly, remember to devote maximum attention to detail in this segment before issuing your Packing Slip, as inaccuracies could confuse parties involved in the transaction.
Wrap-up
A recent report from the National Retail Federation (NRF) in the USA revealed that retail businesses are most vulnerable to return fraud—the unscrupulous act of returning an item to stores after purchase, and in some cases, after unsealing or using such products.
Now that we've shown you how to use packing slips, you're all set to operate from one ultimate source of truth while steering clear of return fraud and staying eco-friendly! Our free packing slip template is downloadable in MS Word, easy to use, and contains all you need to fulfil your order right the first time!
Looking to place your business firmly among the high-flyers? Join our fast-growing community of entrepreneurs to access exclusive tips & templates to help you stay credible in your business while consistently wielding the 'wow' factor in customer relations.