Invoicing Made Easy
Try Zervant and invoice 5 customers, completely free.
Create Free Account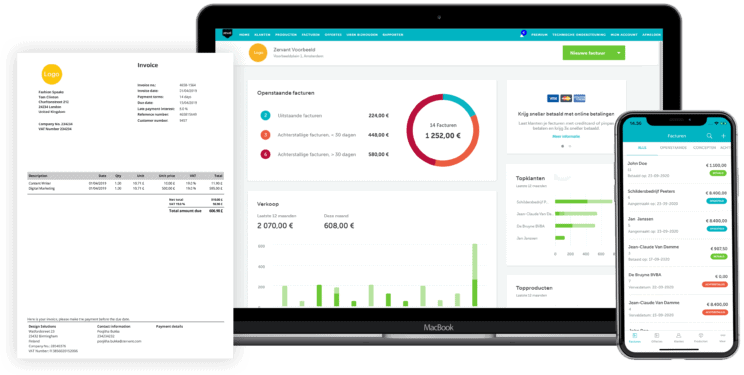 Share Certificate Template
Download this free template in Word or Excel below.
Download Template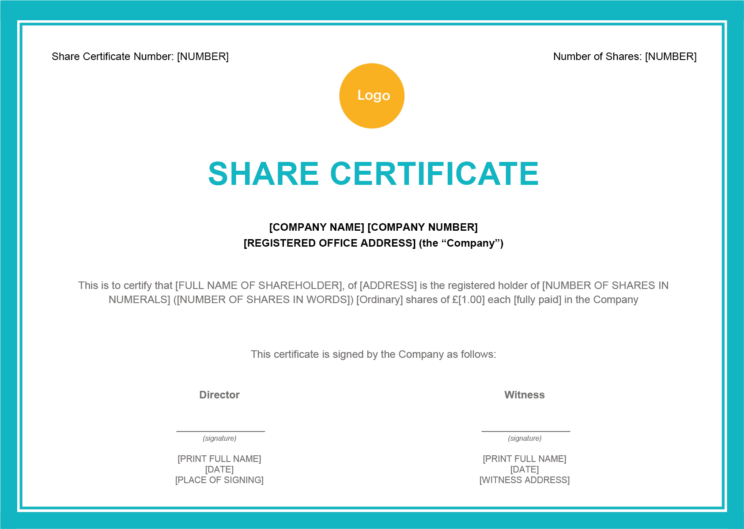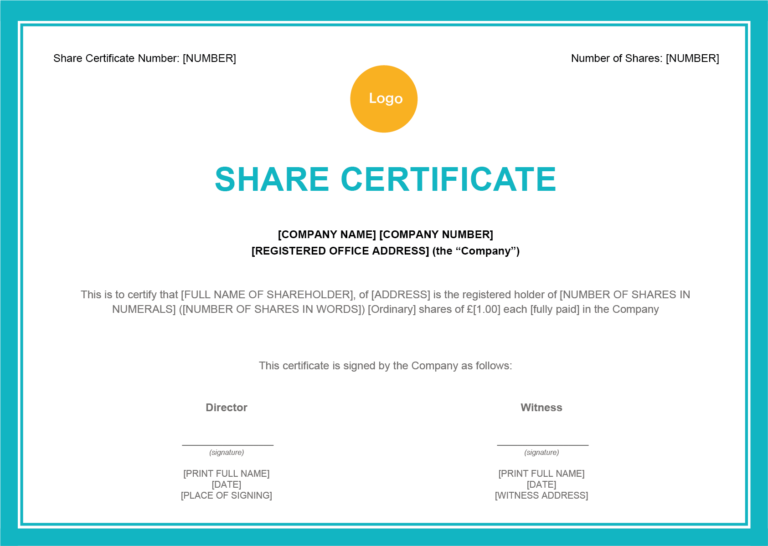 Free Share Certificate Template UK
Do you need to create a share certificate for your company, but you aren't quite sure what you need or where to start?
Perhaps you know exactly what you need to do but you just don't have the time to do it!
Either way, we have made it easy for you to get started, by creating a free share certificate template that you can download below. Let's take a closer look!
What is a share certificate?
A share certificate is a document issued by a company that sets out how many shares a person owns in the company at a particular time.
It also details the type (or class) of the shares and their nominal value (all shares must have a nominal value according to section 542 Companies Act 2006). Classes can have different rights such as preferential voting rights or special dividend treatment. Most companies only have one class of share called Ordinary shares.
Is a share certificate proof of ownership?
A share certificate is proof of ownership if it is issued correctly. That is why we have prepared a template with signing instructions to help you do this.
A copy of a company's share certificate register (which is formally known as the register of members) can also be used to evidence your ownership of shares. It details all the shareholders of a company. You should also check and update this when you are issuing share certificates on behalf of a company.
For more information about other records that a company must keep, see this guidance from the UK government.
When should you use a share certificate and why do you need one?
You need to issue a share certificate if:
You have just set up a company (all the initial subscribers will need one)
You have agreed to give investors shares in your company in exchange for investment
An existing shareholder has sold or transferred their shares. Don't forget to cancel the old share certificates too!
The company officers must issue the share certificate(s) within two months of the new shares being issued or following the share transfer. Otherwise, they are at risk of committing an offence (for further information on this topic, please see sections 769 and 776 of the companies act).
If you would like more information about how to raise funds for your business, check out our financing blog.
A side note about issuing new shares
There are a couple of things that you might want to consider before you issue new shares:
1. Whether the company director(s) can issue new shares.
You can check this by looking at the UK Companies Acts and the articles of association of your company (the "articles" for short). Many UK companies use the UK Government's model articles. If you are in any doubt about any of this, we recommend that you seek individual legal advice.
2. Whether the company needs to take specialist tax advice.
This is particularly relevant where the shares are being issued by the company to its employees. Please see this insightful blog by chartered accountants, Chiene+Tait.
How to use the share certificate template
Now that we have covered the what and the why let's look at how to use our free share certificate template.
Share Certificate Template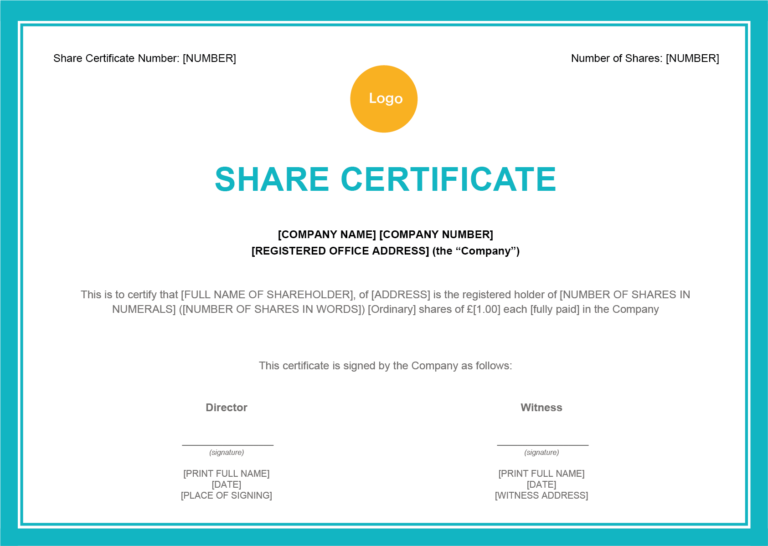 Create & Manage Your Invoices For Free
Download: Word
You will need the following information:
• the full name and address of the shareholder
• the number of shares
• the class of shares
• the nominal value of the shares
• the extent to which the shares have been paid for by the shareholder
• the company details of course!
You can find an explanation of nominal value here.
All this information can be inserted at the relevant sections of the share certificate template. The template uses fully paid Ordinary shares of £1.00 but these traits can be changed to suit your needs. The final step is to delete the square brackets and add a unique certificate serial number to the template.
If you are issuing a share certificate to a corporate entity (e.g., company or LLP) you can still use this template. You will just need to add the entity's registration number after the shareholder's name and include their registered office or business address.
Signing and delivering the share certificate
There are two ways that a company can sign a share certificate, but you should always check the company's articles for any other procedures that need to be followed (sources 1, 2, 3):
• if the company has a company seal, this can be affixed to the certificate. The details of the affixing (including the date) should be noted on the share certificate
• the share certificate can be physically signed on behalf of the company
Our free share certificate template includes signing blocks which set out who should sign and where. This cannot be done electronically.
You can then deliver the completed certificate to the shareholder for safekeeping.
Important things to remember about share certificates
It is not just the share certificate itself that you need to deal with. There are also other administrative things that you must do, including:
Update the company's register of members (if you have not already)

Check whether you need to update the company's Person with Significant Control (PSC) Register (check out the GOV.UK guidance on this)

Check whether any filings at Companies House are required (for example, if your PSC has changed, you need to notify Companies House)

Think about whether there is anyone else that you need to notify (for example, if the company has a loan, the lender might have included a term in the conditions that requires you to let them know of any significant shareholding changes).
We have many more templates like these on our blog . You can also learn more about our invoicing software and how it can make your business much more efficient.
The content and template on this site are for marketing and general information purposes only and should not be used by any party as a substitute for specific advice of any nature relevant to particular circumstances.