Partnering With Wise – Perfecting Tools For Exporters
When you think of businesses that export products or services, you think only of manufacturers, right? Actually, according to the FSB, 1 in 5 UK small businesses export their products abroad. The main markets they export to are the EU and the US. North America alone generates 20% of all UK online sales!
Going international is a great way to grow. But, it also means you'll have to navigate the high bank fees that come with handling international payments. Unless, of course, you use Zervant and Wise (formerly TransferWise). Together we've devised a quick, easy, and cheap way to change your hard-earned Euros and Dollars back into Pounds when you get paid by customers abroad.
Get Your Invoices Paid in the Currency that Works for Everyone
Zervant has your invoicing covered. Our software lets you create and send an unlimited amount of invoices, for free! And by setting up a free Wise account, you'll get access to a local account, wherever your clients are. Here's how it works:
Go to the Wise website and create a free borderless account.
Your account will come with local bank account details for getting paid in Euros, US Dollars or Australian Dollars (more info on that below).
You can add these details to invoices you create in Zervant. For example, you can add your Euro details to your EU client's invoice, and ask them to pay the invoice into your Euro currency account.
When the invoice gets paid, the money will go from your client's local bank account into your borderless account via a local bank transfer.
You can easily switch your Euros back into Pounds using the real exchange rate.
You can see where we've added these local payment details in our example invoice.

Local Account Details = Quick and Easy Payment
Using a borderless account gives you local bank account details that make it quick, easy, and cheap to get paid. You'll get all the payment information you need to get paid in the specific currency your customer uses.

Remember that this is free to set up. Once you have an account, all you need to do is add the relevant payment information to your Zervant account and you're good to go! You can convert your money into GBP from the currency in question at the mid-market rate. Why not try it out today?
Zervant – Free, unlimited invoicing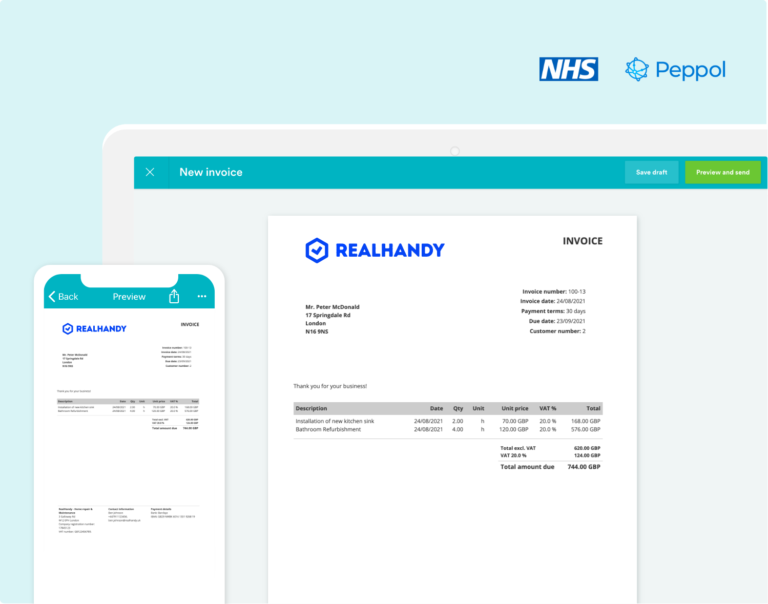 ---