Invoicing Made Easy
Try Zervant and invoice 5 customers, completely free.
Create Free Account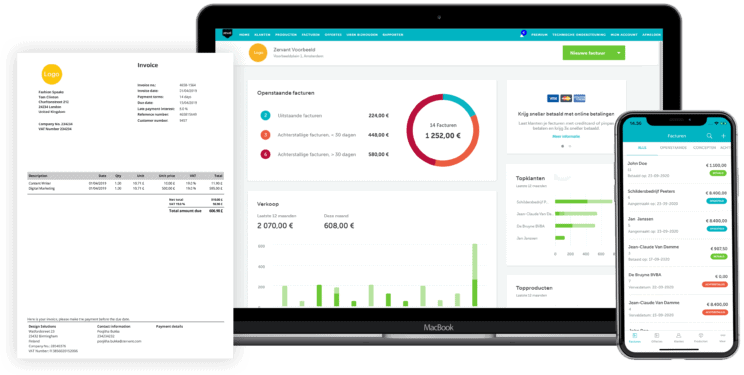 Formal Letter Template
Download a free template in Word below.
Download Template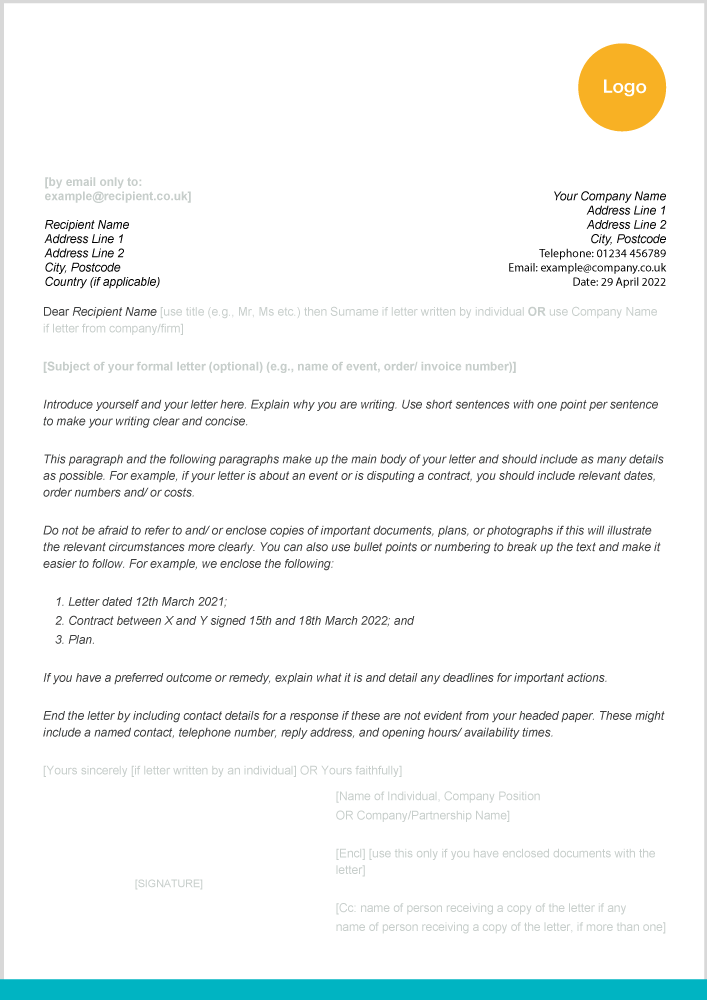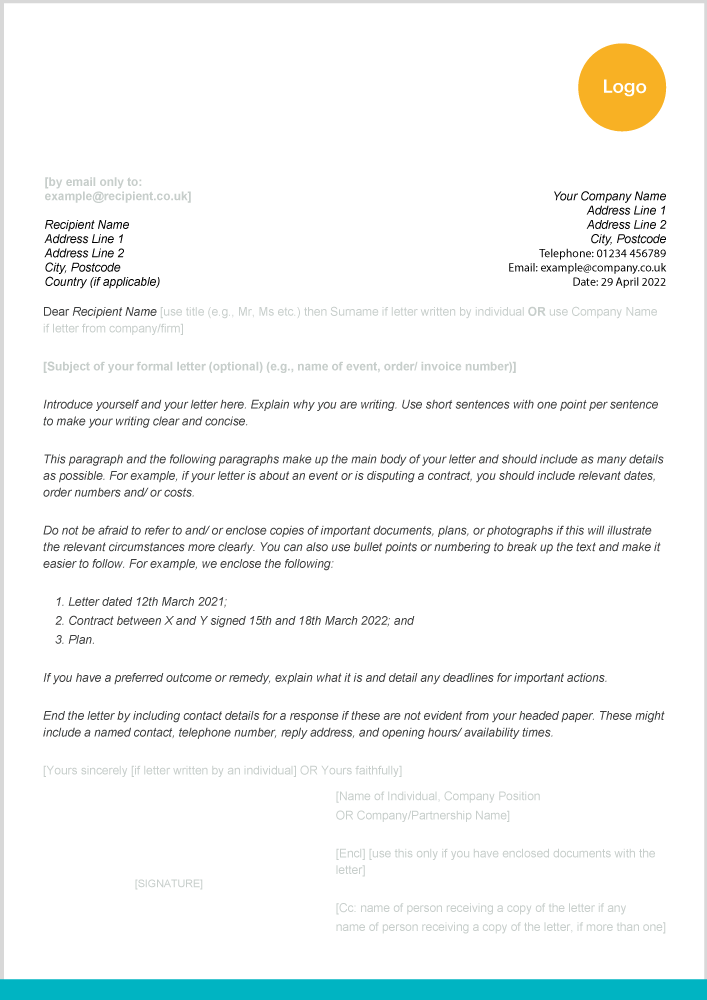 Formal Letter Template
No idea how to structure or write a formal letter? Our free Microsoft Word formal letter template is a great place to start!
Who is our formal letter template for?
This is a great template for anyone looking to brush up on their formal letter writing skills.
It is also perfect for you if you are a business owner looking to formalise your business communications and increase productivity levels, as you can use this template and some handy MS Word tools to automate and perfect your processes. 
This will save you time and allow you to focus your efforts on the important things, like the content itself, and you'll also get more things done!  Our free invoicing software offers our users similar benefits so why don't you check it out too?!
What does our formal letter template do?
It sets out a modern, professional correspondence style for all types of formal letters, whether that be a formal complaint letter, grievance letter, resignation letter or any other type of letter!
Our sample formal letter template also offers some handy letter writing tips (more on those later!) which you can apply to all types of correspondence.
When should you use it? 
You can use this when you are writing to individuals or other businesses/companies as the template has been drafted with options for both!
Why should you this template? 
It will save you time, as there will no longer be a need to start every letter from scratch. We have free invoice templates that can do this too!
It will help you look more professional.
It will ensure brand consistency, which can also help you look more professional!
How to use our formal letter template
Simply download the template, copy it onto your own branded/ headed paper, read the instructions and start writing!
The template follows the traditional English formal letter style but with a modern touch (for example, there is no reference to the outdated "Dear Sirs" that used to be commonplace). It also explains the type of information that you might want to include in your letter.
There are some parts of the template that must be tailored by you to suit your circumstances (for example, how you are sending the letter, whether you are enclosing documents with the letter etc.) and these have all been highlighted in yellow on the template. The explanatory/ example text in italics on the template can be removed and substituted with your own letter content.
Once you have tailored our template, and to get the most out of it, why not save it as your own template in MS Word to save you time next time? If you're unsure how to do this, check out Microsoft's support guide about creating templates.
Formal Letter Template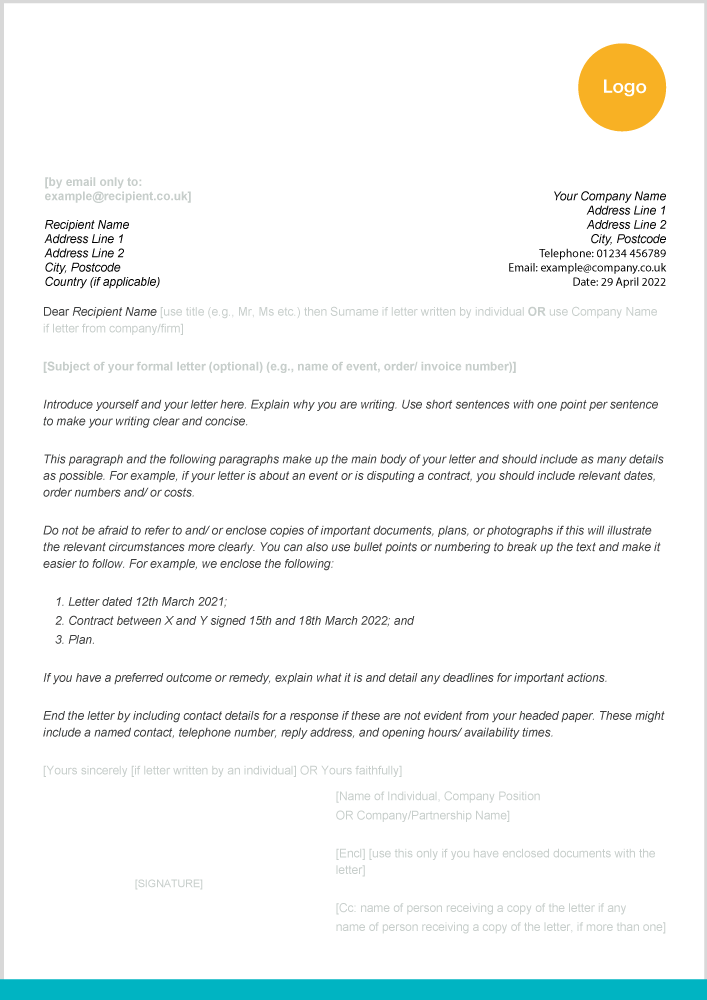 Manage your business finances with Zervant
Download: Word
Some extra writing tips!
The template includes some basic writing tips as well as information on the type of content to incorporate into the letter. The tips include using short sentences with no more than one point to aid clarity, and the need to include reply contact details (which is surprisingly easy to forget!).
For formal correspondence, it can also be handy to:
Keep copies of all outgoing (and incoming) letters.
Having a process for storing your letters (and all other documents!) can be particularly helpful if you need to refer to your letters or provide copies of them to advisors in the future. If you need a solution for storing and managing your invoices, check out our free invoicing software.
If sending a letter by email, save it as a PDF file first.
This makes it harder for the letter to be edited by others and helps you look more professional.
If it is an important letter, send it via registered mail and keep copies of tracking numbers or proof of postage receipts.
This will help you evidence that your letter was sent and received!
If you are in the UK, Royal Mail offer "special delivery," "tracked" and "signed for" services as well as their normal postal services. Legal contracts such as leases often have notice clauses which specify where formal correspondence should be sent to and by what type of post, so it is good practice to check any such documents for this before sending.
Find out more
If you are looking for other ways to automate and structure your processes have a look at our blog for other resources or check out our invoicing software solution!