Bank Reconciliation
Bank feeds make bookkeeping easy. Connect your bank with Zervant to easily track and record payments made to you. This feature is coming soon to the UK.
---
---
What does bank reconciliation mean?
Bank reconciliation is a bookkeeping process which cross-checks your external and internal records to ensure finances are correct. In layman's terms, your bank statements are checked against your accounting records to make sure everything lines up. Bank reconciliation accounting is easier when you can match your invoices to incoming payments.
With our live bank feed you can easily check incoming payments against your invoices.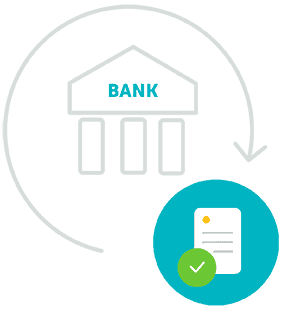 ---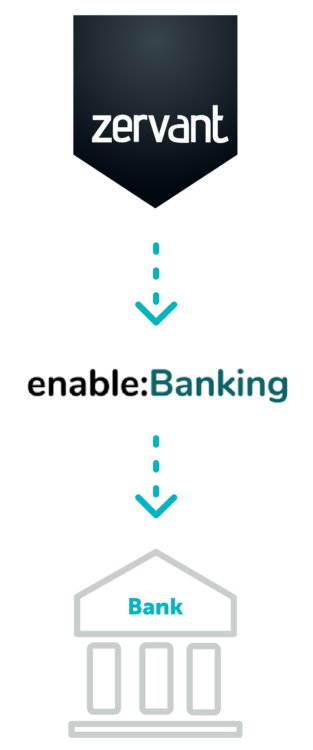 Secure connection with the help of Enable Banking
Zervant has partnered with Enable Banking in order to provide our customers with a safe and reliable service. Enable Banking is a registered Account Information Service Provider.
The Finnish Financial Supervisory Authority (FIN-FSA) has granted Enable Banking a license to access bank account information as described in the Payment Service Directive (PSD2) by European Commission.
In addition to the safety Enable Banking is providing, Zervant does not have access to your bank credentials nor the ability to initiate payments from your account. We only gain access to view your transaction history in order to display these in the Zervant app.
---
Why is bank reconciliation important?

Automation
It's faster to update the payment status of your invoices and easier to keep on top of payments.
All-in-one
You can see your outstanding invoices and received payments in one view.

Accounting
Reports are automatically updated and ready to be sent to your accountant.
---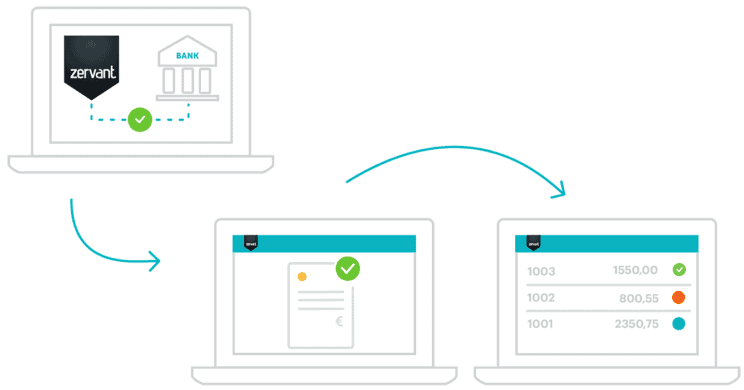 How do bank feeds work in Zervant?
1. Connect your bank with your Zervant account – it'll only take a few clicks and the connection is authenticated with your bank credentials.
2. Once connected, all incoming payments to your bank are visible from your Zervant account.
3. Easily match incoming payments with outstanding invoices by seeing them in the same window. Voila! Your invoices are marked as paid.
---
Frequently asked questions
In what Zervant plan is this service included?
A bank feed is available from the Pro plan and up. Read more about our Premium plans.
Which banks are supported?
Currently this service is offered in Finland and Sweden. All banks in those countries are supported. It is also possible to connect multiple bank accounts, whether they are personal or business accounts. You can choose inside Zervant which accounts' received payments you want to see.
What documents or bank information do I need to connect my bank to Zervant?
You only need your credentials which you use to log in to your online bank.

Invoicing Software Made For You
Zervant's invoicing software offers you the ability to create invoices in 60 seconds and send them via email, online or on the move! Store customers and products, download reports for your accountant and speed up your invoicing.